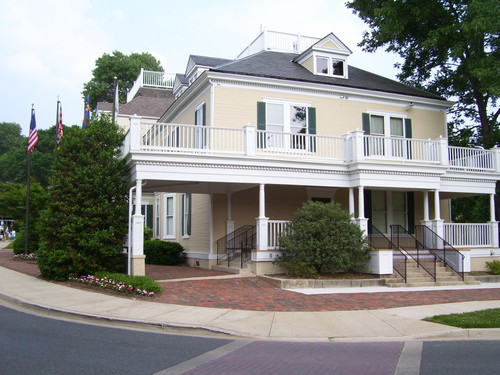 Gaithersburg Declares Snow Emergency
Local weather reports have indicated the possibility of significant snowfall beginning Tuesday evening, March 5 and ending Thursday morning, March 7. The city of Gaithersburg is asking residents to make preparations now, especially moving cars from roadways so that snow removal can be done as efficiently as possible.
Gaithersburg City Manager Tony Tomasello has issued a Snow Emergency effective at 11 p.m. on Tuesday, March 5. Mandatory removal of cars from snow emergency routes and cul-de-sacs will be in effect during the snow emergency. Failure to comply could result in ticketing or towing. The city will be strictly enforcing NO PARKING DURING SNOW EMERGENCY throughout the event.
Residents are also reminded of Gaithersburg's Streets and Sidewalks Ordinance (Chapter 19-1), which requires residents, property managers and businesses to clear snow and ice from sidewalks abutting their property within twelve hours of the last snowfall or freeze. This is often easier to accomplish if done during or immediately following the weather event.
The City's bulk pick-up program for Wednesday, March 6 is cancelled. Those communities scheduled for bulk pick-up on March 6 will be serviced on March 13. Regular recycling will be held as scheduled on March 6 pending an assessment of weather conditions in the morning. Cancellations will be noted on the City's website. If regular recycling is cancelled on March 6, the make-up date will be Saturday, March 9. During inclement weather residents are encouraged to hold their recyclables for their next scheduled collection date. Residents who do put out recyclables are asked NOT to put containers in areas that would interfere with snow plowing.
Residents should report power outages directly to their local power company:
PEPCO 1-877-737-2662 www.pepco.com
Baltimore Gas and Electric 1-877-778-2222 www.bge.com
Allegheny Power 1-800-255-3443 www.alleghenypower.com.
To report trees down in city roadways and on public property, residents should call 301-258-6370. Call 911 if live wires are involved, or if the tree has trapped someone or is blocking a roadway or a structure. For downed trees on public property outside the city, Montgomery County residents should call 311 (240-777-0311 from a cell phone), or file a report at www.MC311.com.
The Planning Commission meeting scheduled for March 6 is cancelled. Other Snow emergency information and facility closures will be posted on the city's website at www.gaithersburgmd.gov and will be issued via the Alert Gaithersburg notification system. Register at http://alert.gaithersburgmd.gov. Notifications will also be posted on the City's cable television station, viewable within the City limits on Comcast and RCN Channel 13 and on Verizon FiOS Channel 25. For regional emergency communications, please visit CapitalRegionUpdates.gov.