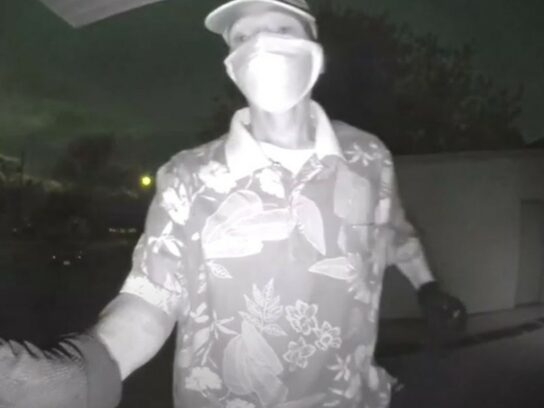 Investigators from Montgomery County Police Department's Wheaton District released residential surveillance footage showing a man they say burglarized a home in Wheaton.
The incident happened on May 27 at around 9 p.m., police say, and during the incident, a resident in the home confronted the suspect which caused the suspect to flee. The resident of the home—which is located on the 12400 block of Flack Street—called 911 to report the incident, noting that he confronted the suspect in his home and the suspect then ran away.
Investigators determined that the resident was upstairs during the incident and heard a noise coming from downstairs. He went to investigate the situation and noticed a suspect walking on the main level of his house with a flashlight, police say. When the suspect fled, police say he did not obtain any property.
Anyone with any information about the man in the surveillance video should contact the Wheaton District Investigation Section at 240-773-5530 or Crime Solvers of Montgomery County toll-free at 1-866-411-TIPS (8477).