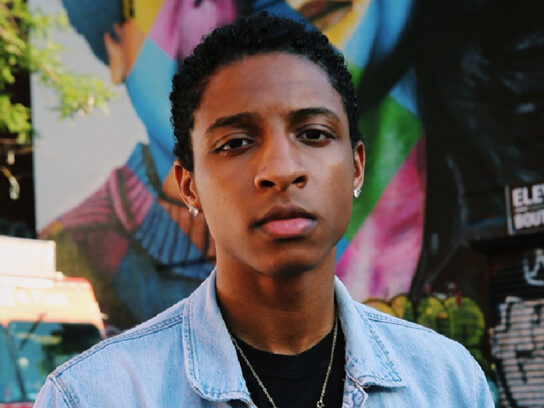 A 2017 Wootton High School graduate is moonwalking his way onto Broadway. Myles Frost was chosen for the lead role on Broadway in MJ The Musical beginning in December.
"My name is Myles Frost… AND I WILL BE MICHAEL JACKSON in @mjthemusical On BROADWAY!!!! The first thing I can think to say is thank you God (won't he do it!?). I'm am blessed, honored and humbled to have this opportunity and promise to leave my blood sweat and tears on that stage. Special thanks to God, my mom, my team, the mj production team, the family and friends that have always supported me and my fans as well!," he posted on Facebook.
Frost's Broadway debut at the Neil Simon Theatre in New York is scheduled to preview Dec. 6 and open to the general public on Feb. 1, 2022.
He previously appeared in the film, All In, and sang in the Netflix comedy, Family Reunion. In a 2017 interview in the Wootton school newspaper, Frost said he first started singing when he was 13 and can play the piano, drums, alto saxophone, trumpet and baritone.
He won an ACT-SO gold medalist in the vocal contemporary category for NAACP Montgomery County. Councilman Craig Rice also is an ACT-SO alum.
According to the show's website, MJ "takes audiences inside the creative process of one of the greatest entertainers in history." It features more than 25 of Michael Jackson's hits.
.@RicePolitics Congratulations to Myles Frost #ActSoMoCo @MCPS #WootonHighSchool #MoCoStrong @creativemoco @CountyCableMoCo @BethesdaBeat @mymcmedia @NAACPMD @naacp_pcmd #performanceartist #betawards2021 https://t.co/f6oQ3QGvXB

— Craig Rice (@RicePolitics) July 7, 2021