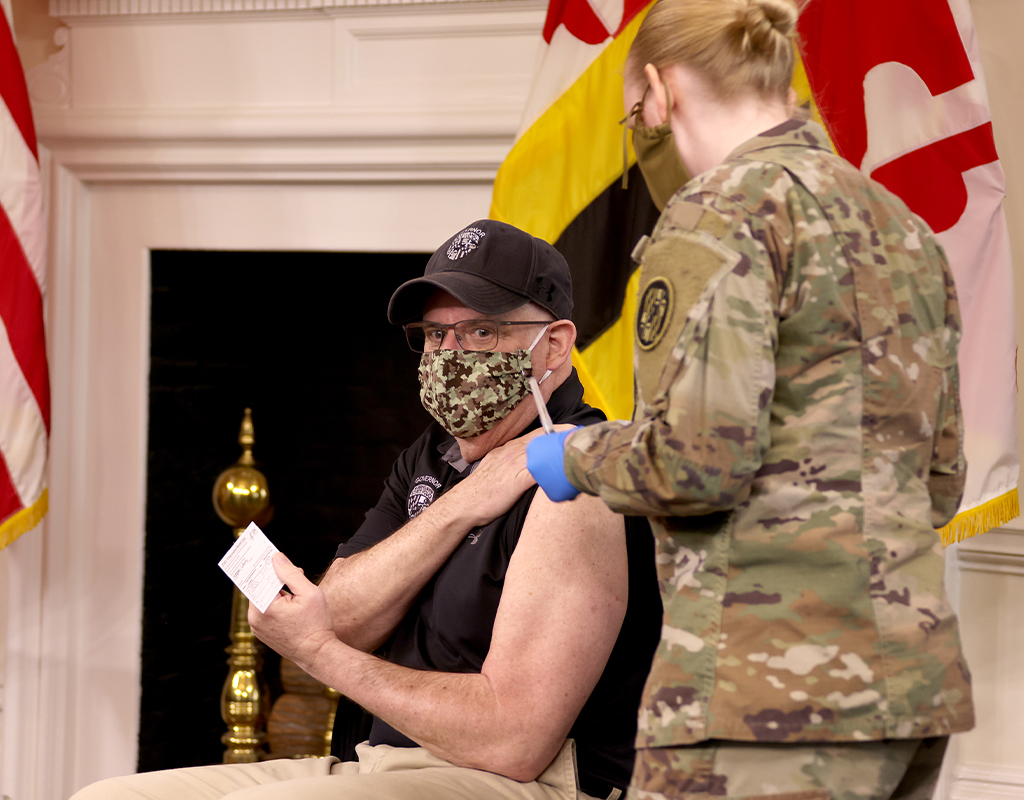 Watch Live: Hogan to Make Vaccine Announcement at 1 P.M.
Gov. Larry Hogan will provide an update on the state's COVID-19 vaccination efforts at 1 p.m. on Wednesday. Hogan's press briefing will be streamed live on Twitter, Facebook, and YouTube.
It is unclear what Hogan will be announcing. This is Hogan's first statewide announcement since Maryland's COVID-19 emergency order expired on July 1. The announcement also comes as Maryland Circuit Court issued a temporary restraining order on Saturday to limit Hogan's ability to cut off enhanced federal unemployment benefits to those who lost jobs during the pandemic.
At 1 p.m., I will make a live COVID-19 vaccine announcement on the @UofMaryland campus.

Tune in via Facebook, Twitter, or YouTube: https://t.co/OZuBjuoxnP pic.twitter.com/ojS64D26yc

— Governor Larry Hogan (@GovLarryHogan) July 7, 2021