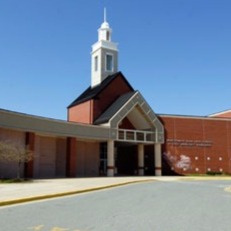 The National Merit Scholarship Corporation announced the semifinalists in the 2021 competition Wednesday, Sept. 9. 157 Montgomery County Public Schools (MCPS) students are National Merit semifinalists. The semifinalists will now go on to compete nationally for scholarships that will be awarded in the spring.
The schools with the most finalists are Montgomery Blair (39), Richard Montgomery (28), Poolesville (20), Thomas S. Wootton (19), and Winston Churchill (16).
The MCPS semifinalists come from 15 high schools, including Bethesda-Chevy Chase, Montgomery Blair, Winston Churchill, Clarksburg, Col. Zadok Magruder, Northwest, Paint Branch, Poolesville, Richard Montgomery, Rockville, Seneca Valley, Walter Johnson, Wheaton, Walt Whitman, and Thomas S. Wootton.
The semifinalists are:
Bethesda-Chevy Chase
Claire A. Edmonds
Eleanor M. Fairbanks
Sofia G. Fontana
Maya L. Kessner
Frances D. Rosen
Hailey Z. Sobel
Sarah S. Sparling
John V. Stocker
Teagen E. Tsui-Rosen
Montgomery Blair
Aviva R. Bechky
Ezra M. Bernstein
Shoshana Braier
Oscar M. Brodkin
Ethan S. Coffin
Noah B. Elazar
Anna L. Fisher Lopez
Nicole G. Frank
Daniel Y. Ge
Fiona D. Harrington
Arthur A. Hu
Bumjin Joo
Ozan K. Kayaalp
Dheeraj U. Keshav
Mark G. Kokiyelov
Jason E. Liu
Raymond Luo
Daniel G. Monroe
Rajit Mukhopadhyay
Ethan J. Oh
Eli S. Qian
Timothy C. Qian
Caroline A. Robison
Svetlana Y. Semenova
Ishaan A. Shrestha
Nora E. Slott
Esther Tang
Christopher L. Tong
Nicole E. Tran
Shariar Vaez-Ghaemi
Marc S. Wagger
Charlotte S. Wallsten
Evan Z. Wang
Bracklinn N. Williams
Colin W. Wu
Gabriel D. Wu
Chad K. Yu
Joseph A. Zenick
Lillian Zhou
Winston Churchill
Emily Cao
Michael C. Chu
Vivian Dong
Julie Y. Fan
Seung Hyun Jeong
Andy Q. Jiang
Brian Q. Ju
Daniel G. Liu
Jeffrey J. Luo
Tsach C. Mackey
Al Nie
Noah P. Schiff
Emily A. Tong
Nathan Varner
Madeline G. Vinal
Evan K. Xu
Clarksburg
Col. Zadok Magruder
Northwest
Paint Branch
Poolesville
Robert S. Bao
Smrithi S. Chakravarthyy
Alexander Chen
Kandasamy K. Chokkalingam
Aidan R. Goettsch
Joshua Hou
Cole P. Johnson
Jane Liu
Jason Liu
Srisrujan Penikelapati
Angelina C. Sachar
Ronoy Sarkar
Shreyas R. Soma
Christopher E. Stallard
Sonia V. Stan
Sabrina I. Su
Nathan Tang
Jonathan X. Ye
Gene G. Yu
Ian Yu
Richard Montgomery
Daniel Chen
Timothy J. Chu
Jaewoo Chung
Fang Du
Helen Gu
Corrine B. Hanway
Jason Hu
Kevin Z. Huang
Joseph G. Jasperse
Alexander Karbowski
Jade D. LeSchack
Kyle Liao
Sara R. Logsdon
Naomi K. Louie
Chris H. Ma
Mary Z. Ma
Sabrina J. Mei
Annika J. Meng
Sarah Molot
Namya Nanda
Justin L. Posner
Jerry Shen
Lucy Shen
Danesh Sivakumar
Michael B. Sun
Grace J. Tang
Amy Zhai
Eileen T. Zhang
Rockville
Lucas M. Franke
Jaxon D Lee
Seneca Valley
Walter Johnson
Evan L. Calhoun
Ella M. Gaul
Beri S. Gershwind
Linnea C. Hultman
Sachin V. Kammula
Moinak Nath
Wheaton
Rebecca J. Baxter
Tsegazeab N. Beteselassie
Yeabsira R. Moges
Alexander C. Rhoman
Walt Whitman
Rhea Bhattacharjee
Marc A. Blitz
Kaya Ginsky
Emily M. London
Susan B. Rodgers
Rachel E. Scissors
Jacob M. Spector
Benjamin M. Waldman
Kushan S. Weerakoon
Thomas S. Wootton
Michael J. Chen
Andrei I. Davydov
Annie L. Dong
Amy X. He
Ellie K. Helgeson
Emma E. Helgeson
Daniel S. Hwang
Catherine S. LeDoux
Bojun Li
Grace L. Li
Jennifer J. Li
Nastaran Moghimi
Pranav Ramesh
Ethan W. Sawyer
Jenna M. Shi
Jessica Y. Shi
Katherine J. Sohn
Aidan B. Wilbur
James J. Zou
Semifinalists from MCPS were selected from among high school juniors who were top scorers on the 2019 PSAT/National Merit Scholarship Qualifying Test. Approximately 15,000 semifinalists across the nation will be considered for advancement to the finalist stage of the competition.
Finalists will be considered for $2,500 National Merit scholarships, plus additional corporate-sponsored and college/university-sponsored scholarships.
Visit National Merit Scholarship Program to learn more about the program.