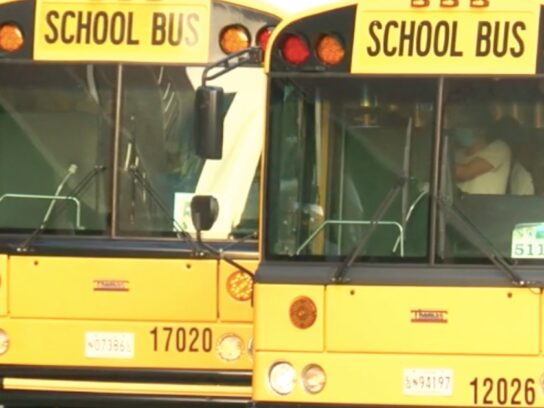 MCPS sent out an alert this afternoon. It states 16 schools will begin virtual learning on Thursday, Jan. 20.  The schools will remain in a period of virtual learning for 10 days through Friday, Jan. 29.
A number of factors determined these decisions including student attendance rate, staff absences, lack of viable bus routes, unfilled substitute requests, Covid-19 rates among students and staff, and feedback from a multistakeholder group in the community.
The one day delay allows for teacher preparation.
School communities will receive individual letters outlining the circumstances for their school.
Families will receive information and resources about what to expect during this period.
Schools listed include:
Beall Elementary School
Briggs Chaney Middle School
Brookhaven Elementary School
Clopper Mill Elementary School
Captain James E. Daly Elementary School
Gaithersburg Elementary School
Glenallen Elementary School
Dr. Martin Luther King Jr. Middle School
Lakelands Park Middle School
Neelsville Middle School
Paint Branch High School
RICA – John L. Gilder Regional Institute for Children and Adolescents
Sargent Shriver Elementary School
Twinbrook Elementary School
Watkins Mill Elementary School
Whetstone Elementary School
Community Message: 16 MCPS Schools to Enter Virtual Learning Beginning Jan. 20: https://t.co/NLfXIrBslM

— MCPS (@MCPS) January 18, 2022