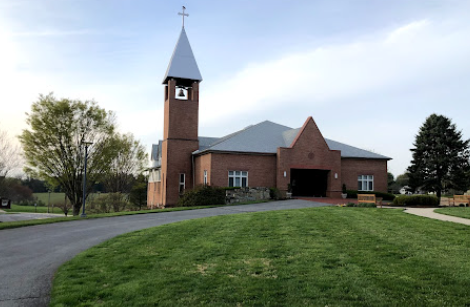 A two-foot-high statue of the Virgin Mary was stolen from the yard of Our Lady of the Visitation Catholic Church in Darnestown, according to Father Greg Shaffer.
After watching video from the church's surveillance cameras, Shaffer said apparently two young girls, one clad in a Catholic School uniform, stole the statue. "One looks to be recording the other and having a good old time," Shaffer said.
After removing the statue, the girls put it into a car, he said.
According to the video, the theft occurred at 10:20 p.m. on Feb. 17.
"If this was a prank, it's pretty horrible," he said, adding, "I was shocked. I was really bothered by it."
Shaffer begins his day by bowing to the statue on his way into the church. He was saddened to see that when he went Saturday morning, the statue was missing. It is located about 40-feet from the church and "kind of hidden" behind a tree, he said.
Shaffer filed a police report and shared the video with members of his church, but the culprits have not yet been identified.