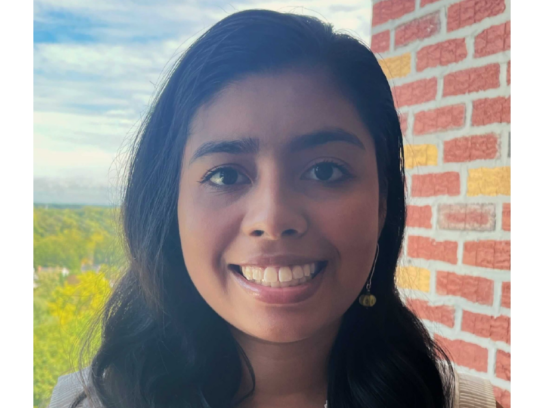 Melanie Díaz died in the early morning three-alarm fire Saturday at Silver Spring Arrive Apartments. Diaz worked for the D.C.-based think tank Aspen Institute. and graduated from Georgetown University.
Her family is accepting donations to help with funeral and travel expenses through a GoFundMe page. "Melanie was a ray of sunshine in everyone's lives. She graduated in 2021 from Georgetown University. After graduation, she began his career in DC and took up residence in Maryland. The donations will go toward funeral arrangements, as well as travel expenses, since they had to travel from Florida to Maryland. Donations will also help support them as they will be out of work for an indefinite amount of time," the page says.
As of Monday afternoon, 89 apartment units in the apartment complex were declared uninhabitable following the fire.
According to Montgomery County Fire and Rescue (MCFR) Chief Scott Goldstein, the cause of the fire is under investigation. One thing officials are looking into is the possibility of an aerosol can overheating.
Between 100 and 150 first responders were on the scene Saturday.
MCFR chief spokesperson Pete Piringer provides this advice on Twitter:
Have an ESCAPE PLAN – @mcfrs wants you to know what to do if you have a fire EMERGENCY in a high-rise building, **If you can't EXIT an apartment building due to smoke or fire in hallway, Close door, CALL 911 to report your exact location, gather in a room w/ window to await FFs https://t.co/XmDGqlP3dy pic.twitter.com/gZQscrz0T8

— Pete Piringer (@mcfrsPIO) February 19, 2023
Related:
89 Apartment Units Condemned Following Fire in Silver Spring
Photo: Aspen Institute