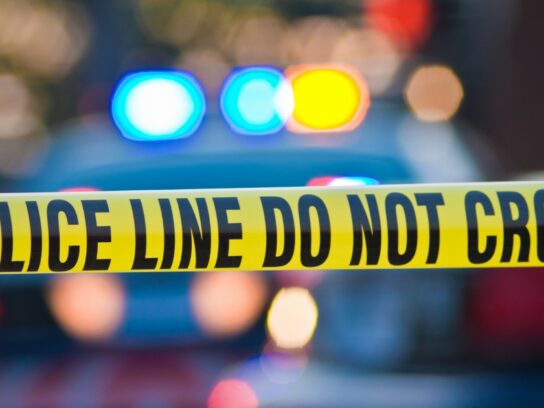 Six men, including three from Montgomery County, were charged with drug trafficking conspiracy and are alleged to have distributed cocaine and other drugs in Montgomery and Prince George's counties and the D.C. metropolitan area.
12 firearms, at least one of which was a ghost gun, were seized in the arrests.
The arrests followed a joint investigation between Homeland Security, the Drug Enforcement Administration, Montgomery County Police and Prince George's County Police.  This investigation was a coordinated effort under the Maryland Criminal Intelligence Network.
The Montgomery County men who were arrested are Fabricio Alexis Rivera, 30 of Rockville; William Reyes Garcia, 31, of Silver Spring and Joey Garcia King, 43, of Silver Spring.
"Last week's arrests are a significant effort in the disruption and dismantling of a significant and dangerous Drug Trafficking Organization that operates extensively in the Capital Region, especially Montgomery County. The warrants served are not a culmination; rather they are a major step in a continuing investigation," Police Chief Marcus Jones wrote in a news release.
"The connection between illicit drug sales and violence is well known, and the 12 firearms that were seized are tangible evidence of that," Jones said.
The six defendants are to appear in U.S. District Court in Greenbelt before U.S. Magistrate Judge Gina L. Simms.
"These arrests mark a significant victory for Homeland Security Investigations, the Montgomery County Police and for the state of Maryland," said James R. Mancuso, Special Agent in Charge of HSI Baltimore, in the news release.
According to an affidavit, the charges involve a drug trafficking tiered organization with mulitple members who traffic drugs. Customers contacted the organization's leadership, usually by phone or text message, according to the affidavit.
The leadership then distributed the drugs to lower level dealers. This went on between September 2020 and December 2021.
During the investigation, several packages of 15.65 kilograms of cocaine were seized by law enforcement. Those packages were shipped from Brownsville, Texas to Beltsville. Law enforcement used tracking information to find the names of some of the players.
The affidavit also includes conversations between those involved, discussing business, collecting drug debts, arranging drug transactions and arranging travel to Texas to obtain narcotics for transportation to Maryland.
The six defendants were arrested Jan. 20. 21 locations were searched. Police seized 4.2 kilograms of cocaine and 280 pounds of marijuana, phencyclidine and the firearms.
If convicted, the defendants face a maximum sentence of 20 years each in federal prison for conspiracy to distribute and possess with intent to distribute controlled substances.