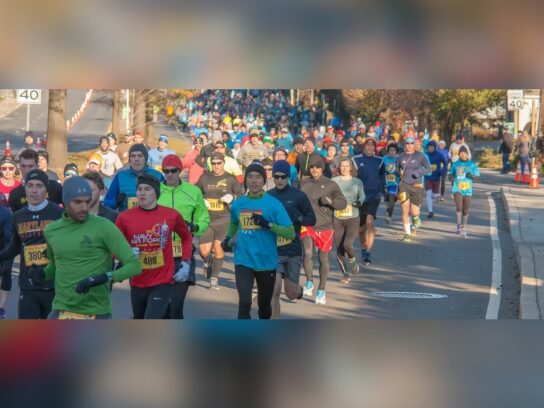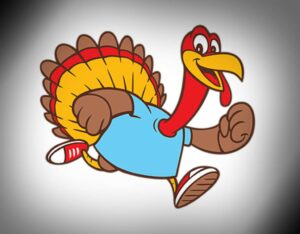 The 37th Annual Turkey Chase will be run on Thanksgiving Day in Bethesda. The event offers four different races suitable for runners of different ages and abilities.
There is a 50 meter Tot Trot for kids 8 and under that is $10 for entry, 1K Challenge run for $18, 2 mile Fun Run/Walk for $22 and the 10K for $46. Prices go up Wednesday.
According to race organizers, the Turkey Chase is the largest 10K race in Montgomery County and is the largest fundraiser for the YMCA and B-CC rotary, raising more than $6 million over the years. The event is expected to draw over 10,000 people from all over the country, most of them from the county.
You can pick up your packet for the race today till 5:00 p.m. at Whole Foods, located at 11355 Woodglen Drive in Rockville, or Wednesday at the YMCA from 10:00 a.m. to 6 p.m. There will be an additional pick-up time the day of the race from 6:00 a.m. to 8:35 a.m.
The Grand Mashals of this year's race are County Executive Marc Elrich and the Mayor of the town of Somerset, Jeffrey Slavin. If you would like to look at the maps for the 2 mile and the 10 mile race you can find them below:
The race will take place at 9841 Old Georgetown Road in Bethesda. The 10K begins at 8:30 a.m., 2 mile Fun Run/Walk at 9:00 a.m., Tot Trot at 9:40 a.m. and 1K challenge is at 9:55 a.m.
You can register and find out more information here.
After you eat all that turkey, take part in the Turkey Burnoff in Gaithersburg on  Saturday Nov. 30 hosted by the Montgomery County Road Runners Club. The 5 and 10 mile runs take place at Seneca Creek State Park at 11950 Clopper Road from 8:30 a.m. to 11 a.m. There is also a 2.78km fun run. The run is $10 for adults and $5 for kids. You can find more information here.