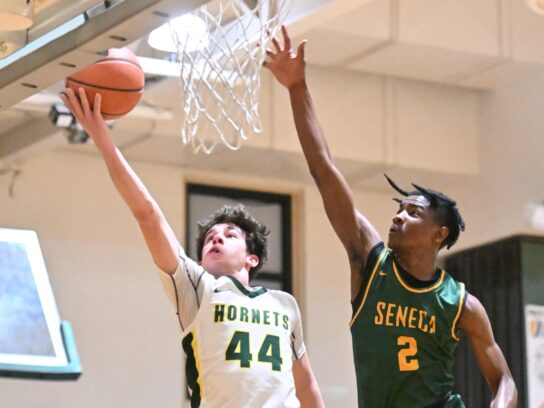 The Maryland state high school basketball playoffs are underway and Montgomery County Public Schools (MCPS) has four teams competing in the semifinals of their respective divisions.
In Class 4A, which contains the top 25 percent most enrolled high schools, Churchill is the only girls team in MCPS to make it this far in the tournament. The Bulldogs will play Western Tuesday at 5:00 p.m. at Paint Branch High School.
Also in Class 4A, Sherwood and Gaithersburg's boys teams are both vying for a spot in the championship game. Both teams play their semifinal games March 8 at 6:30 p.m., with the Warriors playing Meade at Montgomery Blair High School and the Trojans taking on Parkville at Henry A. Wise High School.
In Class 3A, which houses the next 25 percent based on enrollment, Damascus' boys team will compete against Frederick Tuesday at 7:30 p.m. at Montgomery Blair High School .
All of the championship games will take place at the University of Maryland's Xfinity Center from March 9-11. More details for the state's basketball championship can be found here.
(Photo by Phil Fabrizio)