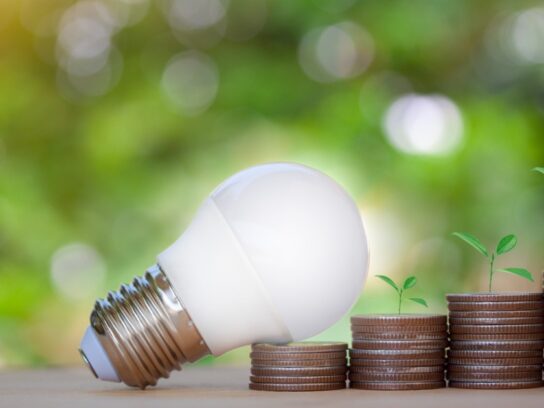 A letter signed by five Montgomery County councilmembers and 41 senators and delegates urges the Maryland Public Service Commission "to take action to fix Pepco's flawed street lighting tariff and operations."
Maryland Del. Al Carr stated, "The Maryland Public Service Commission has an opportunity to bring Montgomery and Prince George's Counties into the mainstream for modern street lighting. By embracing best practices that are working well in DC and in other states, they can have an immediate, direct and positive impact."
According to a news release, "Unfortunately, Montgomery and Prince George's Counties are far behind other jurisdictions in enjoying the benefits of upgrading to modern street lighting technology. Pepco has converted only about 4% percent of the approximately 65,000 lights they own within their territory to energy-efficient LED technology (light emitting diode) as of 2020. Only two of the over 40 municipalities within Pepco's Maryland territory (Martins Additions and Takoma Park) have successfully converted their utility-owned lights to LED."
There are more than 100,000 street lights on local roads throughout Montgomery and Prince George's counties, many of which are owned and maintained by Pepco, according to the letter. Pepco charges the counties and municipalities for these lights.
There are 354,352 streetlights in Maryland, and only 30% were LED lights as of 2020, according to the letter signers. In Montgomery County, there are 28,021 lights utility-owned street lights and 25,475 owned by the governments, creating an annual street light expenditure of $9 million.
Gaithersburg has 507 street lights owned by utilities and 3,559 owned by its government, for an annual expense of $705,000. Rockville has 2,700 street lights that are utility owned and 3,200 that are government owned for an annual expense of $850,000.
According to the letter, costs to the local governments would be reduced and the areas would be safer if the lights were converted to energy-efficient LED technology. Street lighting "is one of the largest energy expenses for county and municipal governments."
The 46 letter signers also asked Pepco to correct "long standing operational problems such as inaccurate invoices, a street light outage reporting website with wrong addresses and missing lights, a failure to provide inventories and improper subsidies among customers.
The commission next meets May 18.