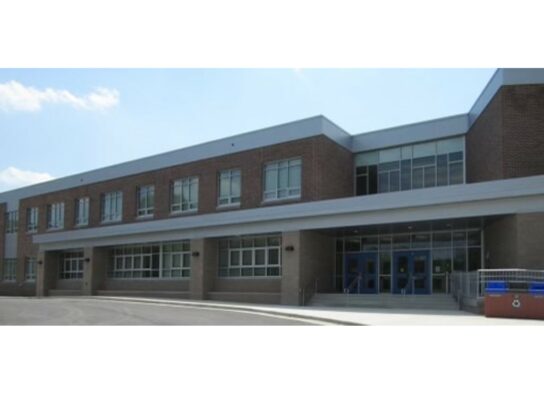 11-year-old William Edilzer Cabrera Lozano died after collapsing at Farmland Elementary School facilities.
Santos Mercedes Cabrera Lozano, the boy's mother told NBC4 he had been complaining of pain in his chest and throat for nearly a month, but she didn't think she could afford a hospital visit. The school called 911 immediately. Emergency personnel treated Cabrera Lozano at the scene before taking him to a hospital, MCPS said.
MCPS said they could not comment on a student's medical history or any other details.
The school principal sent out the following note to parents and the community:
Good evening, Farmland families:

As a follow-up to my earlier communication, where I shared an onsite emergency, resulting in having emergency personnel on-site, it is with sadness that I inform you of the sudden death of one of our 5th-grade students.

As a school community, we are working to balance offering respect and support to his family at this sad time.

While we have not shared this loss with any of our students, our school psychologist and counselors along with the district-level staff were onsite and available to support our students who were present when the medical emergency occurred. We will continue to have qualified staff onsite to support students and staff as we deal with this loss in the days ahead.

It is very difficult for all of us to face the death of a young person. Your child may be coming home with questions and worries about this loss. Should you desire to discuss this loss with your child at home, we have enclosed some suggestions that may prove helpful to you as you discuss death.

I know you join me in extending heartfelt sympathy to this family and the Farmland family during this time. When we receive information regarding funeral arrangements, I will share the information with you. Your support during this challenging time for our school community is appreciated.

Sincerely,

April D Longest, Principal Farmland ES
The Baltimore medical examiner's office will determine the boy's cause of death.
Karla Silvestre Board of Education At-large wrote in an email to MyMCM "We are deeply saddened by the loss of this student. That this might have been avoidable exacerbates the tragedy. This is a painful reminder of the importance of accessibility, people knowing how to get help, and all of our responsibility to make sure that they know".
A Gofundme page was created by the family to help raise funds to send William's body back to his home country Guatemala.