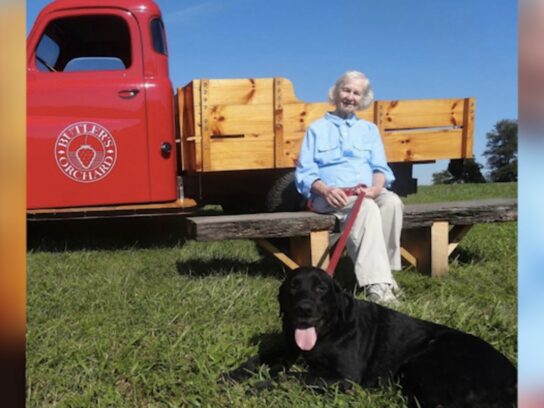 Butler's Orchard in Germantown is a staple for family-friendly fun in Montgomery County. 
Shirley Brown Butler, who bought and ran the orchard with her late husband George, passed away peacefully in her home Sept. 10. She was 91. Now, her son Wade Butler runs the orchard and carries on a legacy that has offered our county healthy fun for decades. 
Shirley and George both attended Montgomery Blair High School. In 1950, the two were married, moved out of Silver Spring and purchased the 35 acres of land that is now Butler's Orchard. Wade said back then, almost all farms in the area were dairy farms that didn't take the Butlers' fruits and vegetables very seriously. 
The pick-your-own produce idea that is popular now was new in the 50s. People knocked on the Butlers' door to ask if they could pick and pay for fresh fruit there instead of having to go to the store. There, a new business idea was born. The Butlers thought maybe others would want to pick their own fruit, too, and Butler's Orchard took off. 
Wade said his mother was always a bit of a celebrity in Montgomery County and the Butler name is one that is recognized. MyMCMedia visited the orchard Wednesday to learn more about Shirley Butler and her story.