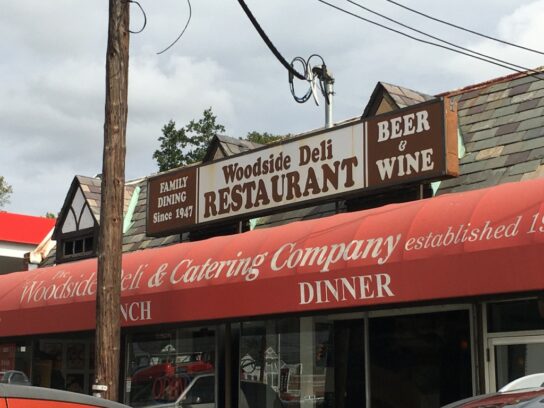 After 70 years of serving the Silver Spring community, the Woodside Deli on Georgia Avenue closed its doors for the final time on Sunday.
"A sad day for Montgomery County," Alexa Margolis, manager at the deli, told MCM. "It was definitely a shock."
News of the deli closing was first reported by The MoCo Show.
The abrupt closure happened because the owner and landlord could not come to an agreement on the lease.
Margolis, the catering manager at the Silver Spring and Rockville locations, told MCM, "We are very disappointed to leave the Silver Spring community. We'll miss the Woodside neighborhood family."
She added that any employees at the Silver Spring location who want to work at Woodside's Rockville location will be accommodated. "Nobody will be left hanging," Margolis said.
The Rockville location offers the same menu as Silver Spring and will continue to offer catering services. The pictures and historic memorabilia from Silver Spring will be moved to the Rockville location which will extend its hours to accommodate extra customers.
There is another Woodside Deli in Germantown but that location was sold by the family years ago and is run by different owners.