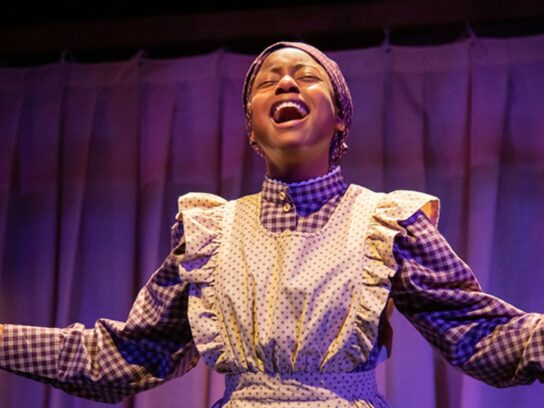 The Adventure Theatre will be hosting its first ever Stream-A-Thon starting Sunday Feb.28 at 2 p.m. The event will feature students of the academy, local artists, and several guest appearances.
With 30 hours of programming scheduled, the theater will be featuring performances in Broadway, film, and stage. Students and local artists throughout the community will be showcasing their talents in singing, acting, musical theater, and dance.
The theater traditionally hosts an in-person event where they put on their production with an audience present, but due to COVID-19 they have made the decision to host it virtually.
The digital marathon replaces ATMTC's annual Gala as their signature fundraising event. The virtual event upholds tradition and serves children and families in the community with theatrical experiences.
The live event link can be found on their website.
Tune in to support the Adventure Theatre and enjoy performances and talent of all kinds.
https://www.instagram.com/p/CLZpaB7juH2/?utm_source=ig_web_copy_link