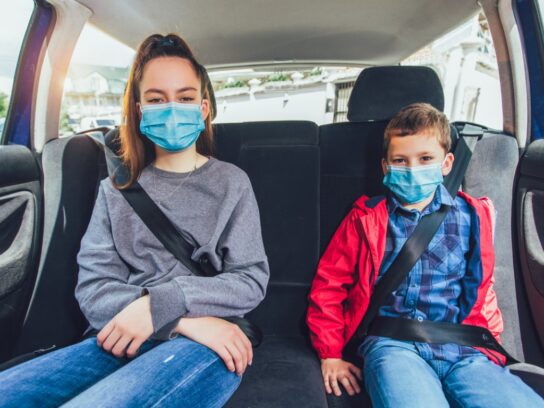 As Montgomery County Public Schools (MCPS) begins to reopen its school buildings while still adhering to social distancing guidelines, some families may not be able to put their children on school buses, or may even be anxious to do so.
RubiRides Founder Noreen Butler knows what it is like to have a busy schedule and not always be around to drive her children where they needed to go. When she decided to hire a driver, she put a lot of time into vetting applicants to make sure she was totally comfortable with the person with whom she would entrust her children.
After successfully finding the right driver for her family, she now is offering her services to families throughout Montgomery County, Washington, D.C. and parts of Virginia who have children seven years old and older. Her company, RubiRides of Bethesda, not only vets drivers to make sure they are responsible and safe, she also ensures they obey all COVID-19 related rules, like cleanliness, masks and social distancing.
RubiRides, which started in 2019, also offers peace of mind for parents by keeping them updated on the whereabouts of their precious cargo. There is a membership fee.
Watch as Butler discusses her company.