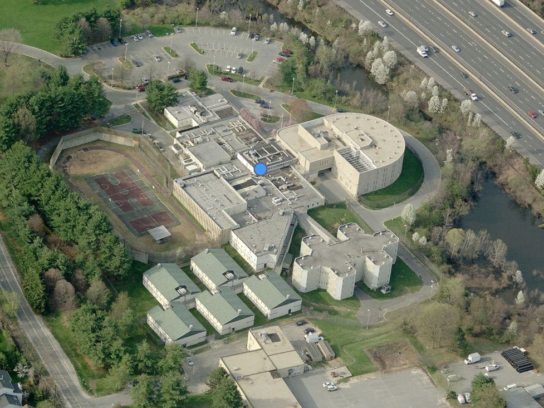 Ahead of a forum next week where Rockville residents will provide feedback on a proposed 25.8-acre development along Seven Locks Road, city and county officials are sparring over a key provision of the project's plan.
Montgomery County officials have outlined a plan to house a future Department of Corrections and Rehabilitation Restoration Center on the Seven Locks Road development site.
The new Restoration Center will provide a variety of behavioral health services, including crisis stabilization and referrals. These services will assist residents who are experiencing mental health, substance abuse and other behavioral health crises, county officials said in a Wednesday release.
Opening the center will help reduce the use of emergency room, hospital and law enforcement encounters for mental health patients. Nurses, licensed mental health and addiction professionals and peer specialists would be present at the center for those in need.
But the current development area for the facility is located at the Seven Locks Criminal Justice Complex in Rockville.
Rockville officials have criticized the county's plan to open the new Restoration Center so close to a jail. The center's proximity to the jail goes against the county's goal to destigmatize mental health issues, officials said.
"Given that we all wish to decriminalize mental health needs, the placement of this center next to a jail may be a deterrent to those who seek care and may be afraid of its proximity to a correctional facility," the Rockville mayor and city council wrote in an August letter opposing the development to County Executive Marc Elrich.
The Rockville officials applauded the county's dedication to providing alternative care for those experiencing mental health crises. But the officials are "vigorously opposed" to a Restoration Center near any residential areas. The proposed center would abut eight Rockville neighborhoods if built along Seven Locks Road.
The future of the Restoration Center will be a key focus of the Seven Locks Road development community meeting on Oct. 6, county officials said.
The agenda will include information on plans for the center and an opportunity for community feedback. It will also include remarks from more than a half-dozen county officials involved in the center's planning.
Currently, the County's Capital Improvements Program budget for fiscal year 2023 includes $18.7 million in funding for the Restoration Center.
The community forum will take place from 7-9 p.m. on Oct. 6 in the third-floor hearing room of the Montgomery County Council Office Building in Rockville. There will also be a virtual option on Zoom that residents can register for.
Related Article
Forum to Address Controversial Proposed Bus Depot, Restoration Center in Rockville