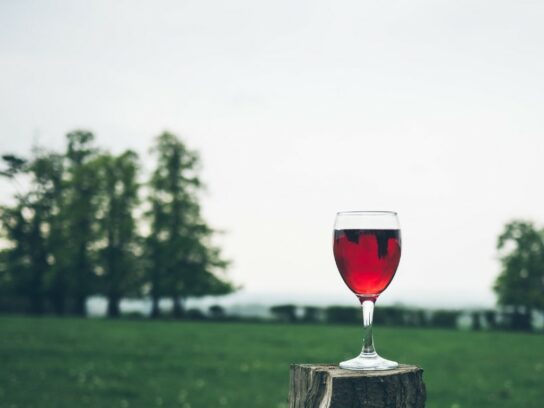 Maryland Delegate Marc Korman and Councilmember Evan Glass asked the National-Capital Park and Planning Department to reinstate the alcohol in the parks program, noting that they believed it could be done without changing any laws.
When Maryland was under a state of emergency due to the pandemic, people were encouraged to enjoy a glass of wine, beer or a cocktail with their meals at local parks. As of July 1, Montgomery Parks discontinued the Picnic in the Park program in response to Maryland ending its COVID-19 State of Emergency on that same date.
According to the Aug. 3 letter to Montgomery County Planning Board Chair Casey Anderson, Korman and Glass believe state law "extends the ability of local officials to allow alcohol delivery outside of the state of emergency." The two officials also suggested that the park and planning department work with the Board of License Commissioners "to come up with a way" to continue the program.
According to Glass, there weren't any reported problems connected to the program from its start in August of 2020 until it ended. He tweeted, "we should continue this innovative program and provide safe recreational opportunities for all residents who want to partake in them." He also tweeted, "Delegate Korman and I believe that the Picnic in the Park program can resume without a change in the law."
In response to their letter, Anderson tweeted, "Don't worry – we're working on bringing the booze back to @MontgomeryParks. We always expected this program would become permanent and just need a pause to sort out the post-COVID legalities of the situation. We appreciate the support from our elected leaders!"
Parks that participated in the program included Acorn Urban Park, Carroll Knolls Local Park, Ellsworth Urban Park, Elm Street Urban Park, Flower Avenue Urban Park, Germantown Town Center Urban Park, Jesup Blair Urban Park, Norwood Local Park, Olney Manor Recreational Park, Takoma Urban Park, Wall Local Park, Wheaton Local Park and Wheaton Regional Park.
Working with @EvanMGlass to restore the full Picnic in the Parks program from @MontgomeryParks pic.twitter.com/gzPDHBwECr

— Marc Korman (@mkorman) August 3, 2021
Don't worry – we're working on bringing the booze back to @MontgomeryParks. We always expected this program would become permanent and just need a pause to sort out the post-COVID legalities of the situation. We appreciate the support from our elected leaders! https://t.co/5vdC1fDLPZ

— Casey Anderson (@CaseyAndersonPB) August 3, 2021
Related Post