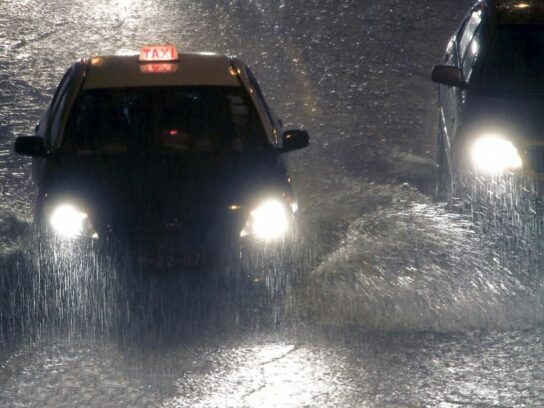 La Administración de Emergencias del Condado de Montgomery alertó sobre inundaciones repentinas para el condado, a partir del lunes y hasta el martes, debido a la tormenta tropical Isaias.
Alerta Montgomery dice que se esperan inundaciones significativas, fuertes vientos y cortes de energía.
Flash Flood Watch for #MoCo tonight – Tuesday PM. Residents are encouraged to:

📲Stay informed. Ensure you have a way to receive emergency alerts: https://t.co/2Lf6i5WU5o
🎒Review emergency kit
🔋Keep devices charged in case of power outage
💨Secure loose outdoor items#Isaias https://t.co/liRg3dCL6p

— MC Emergency Mgmt (@ReadyMontgomery) August 3, 2020
El portavoz del Servicio de Bomberos y Rescate del Condado de Montgomery, Pete Piringer, tuiteó una lista de las calles del Condado de Montgomery que son más susceptibles a las inundaciones.
Be Aware, Be Informed, Be Prepared – Flash Flood WATCH will go in effect on Monday 8/3 @MontgomeryCoMD @ReadyMontgomery SEE list of MoCo streets that are susceptible to high water & flooding https://t.co/1Fg3h83jvW pic.twitter.com/i7r9Bh2qUx

— Pete Piringer (@mcfrsPIO) August 3, 2020
Piringer también tuiteó consejos sobre cómo prepararse y mantenerse a salvo durante inundaciones repentinas y otras advertencias climáticas. Recomienda cargar todos los dispositivos en caso de un corte de energía, asegurar las pertenencias exteriores sueltas y tener un kit de emergencia.
CNN pronosticó que la tormenta tropical Isaias podría convertirse en un huracán cuando golpee las Carolinas, antes de debilitarse gradualmente a medida que avanza por la costa este.