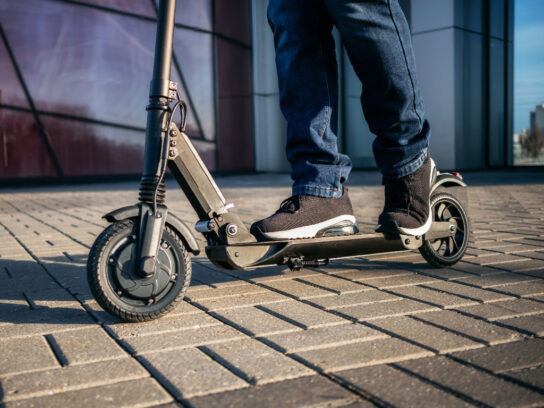 Voting in person and need a free ride? Montgomery County residents casting their ballots in person or dropping them off at ballot drop boxes can make use of multiple free or discounted transportation options this election.
The Montgomery County Department of Transportation (MCDOT) says voters in the Downtown Silver Spring area and Downtown Rockville can park for free if they show a garage attendant their "I Voted" stickers. Eligible parking garages include:
The Silver Spring Civic Building and the Town Square/ Garage at 801 Ellsworth Dr. (directly across from the Civic Building).
The County Executive Office Building at 101 Monroe St. in Rockville and the public parking garage adjacent to the County Council Office Building at the corner of Monroe Street and Jefferson Street.
If you do not plan on driving, there are other personal transportation options as well. MCDOT says the "Capital Bikeshare will provide unlimited free bikeshare rides on classic bikes for any trip under 30 minutes all day on Election Day."
@MontgomeryCoMD residents who choose to cast their votes at ballot drop boxes or in person during the early voting period and on Election Day are encouraged to make use of multiple Free transportation options to support voting activity

Details= https://t.co/NmoL82D1yR @MCDOTNow pic.twitter.com/V6WdTeqbPs

— mococommuter (@mococommuter) October 30, 2020
E-scooter companies like Bird, Lime, and Lyft are also offering free or discounted rides on Election Day in support of voting.
MCDOT also reminds voters that any bus services operated by the department will continue to be free. This includes Ride On, Ride On Extra, and the newly launched US29 Flash bus service, which operates between Burtonsville and Downtown Silver Spring.