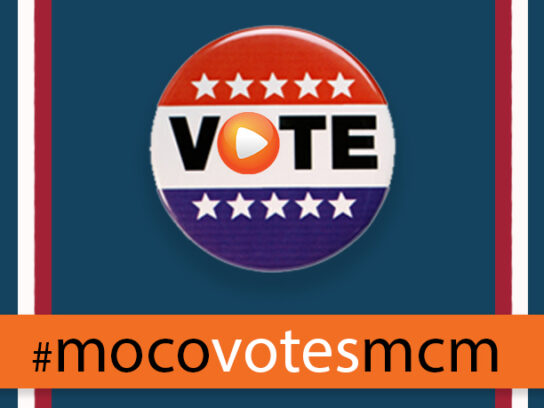 Candidate Information Available
The Presidential General Election takes place Nov. 3, 2020. Early voting is available at 11 early voting centers in Montgomery County from Oct. 26 to Nov. 2.
Montgomery Community Media's look at the local races can be found here. We have candidate statements from the school board, circuit court judge, and U.S. Congress races. Each candidate was invited to make a brief video statement.
Voters will cast their ballot by mail or in-person during early voting and on election day.
Mail-in ballots must be returned by Nov. 3. Election officials encourage voters to mail the ballots no later than Oct. 27 to give the Postal Service time to deliver them. Ballots may also be returned to any of the 42 drop boxes located throughout the county.
Early voting takes place from Oct. 26 through Nov. 2 at 11 early voting centers in the county. Residents who missed the Oct. 13 deadline to register online may register to vote in person at any of the early voting centers.
On election day, voting in person will take place at the 11 early voting centers and 28 additional election day voting centers throughout the county. Voters may vote at any of the locations on election day.
Candidates for the Montgomery County Board of Education, Circuit Court judge and U.S. Congress races were asked to record a short statement for our viewers.
Click on each race below to learn about the candidates.
U.S. Representative, District 3
U.S. Representative, District 6
U.S. Representative, District 8
Montgomery County Circuit Court
Montgomery County Board of Education Races
Montgomery County Board of Education, At-Large
Montgomery County Board of Education, District 2