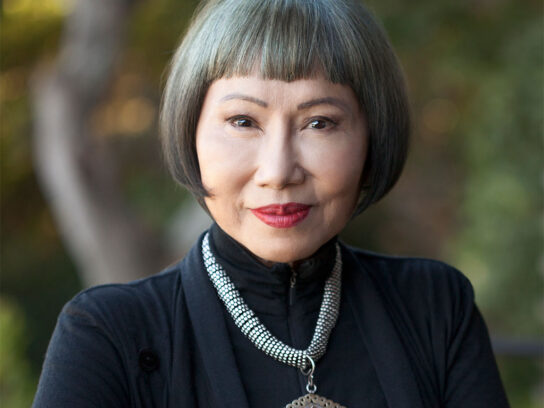 Award-winning author Amy Tan will be honored at the 23rd Annual F. Scott Fitzgerald Literary Festival in Rockville on Oct. 12.
The literary festival was started in 1996 to honor the works of F. Scott Fitzgerald — who's buried in a small Rockville cemetery with his wife, Zelda Fitzgerald — and other influential American literary artists.
Tan, who's known for her best-selling novels "The Joy Luck Club" (1989), "The Kitchen God's Wife" (1991), and "The Valley of Amazement" (2013), is receiving the F. Scott Fitzgerald Award for Achievement in American Literature. She's also written children's books and two memoirs about growing up in the San Fransisco Bay area as a first-generation American to parents who illegally immigrated to the country from China.
As the festival's honoree, Tan will read from her works and will participate in "A Conversation with Amy Tan" with special guest Mark Childress. Childress, a friend of Tan, is an award-winning author of seven novels, including "Crazy in Alabama." He's also written for national publications including The New York Times and Los Angeles Times.
The theme of this year's festival is "Mothers, Daughters, and Families"—a theme prevalent in Tan's works. In addition to addressing the public, Tan will give a private masterclass to 14 Montgomery County Public Schools high school students selected as F. Scott Fitzgerald Scholars.
The festival will be at the Glenview Mansion from 7:30 a.m. until 5 p.m. and costs between $10 to $35 to register. During the day there will be workshops, presentations about Fitzgerald's literary influence, and an award ceremony to recognize local writers including students, teachers, and more.
As this year's recipient for F. Scott Fitzgerald Award for Achievement in American Literature, Tan is joining in the company of past winners that includes Joyce Carol Oates,  Norman Mailer, John Updike, Pat Conroy, and Jane Smiley.