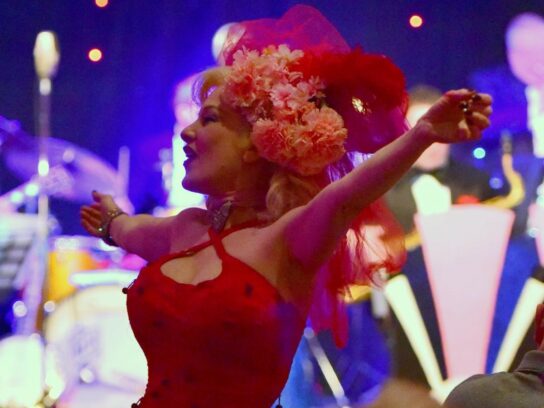 The 11th Annual Tribute to America's Veterans takes place Wednesday at 7 p.m. in the Buffalo Soldiers Great Hall of the Silver Spring Civic Building, 1 Veterans Plaza, Silver Spring. Chou Chou and the Imperial Palms Orchestra provide a variety of big band music. This is a free concert open to all.
The theme of this year's tribute is to honor service members who were killed in action in the Global War on Terror. Photos of some of the 22 Montgomery County residents who were killed in action in Iraq or Afghanistan are on display. There also will be photos of veterans from the County and of others who have served and are currently living in the County.
Vietnam veteran Wayne Miller is the keynote speaker for the tribute. County Executive Marc Elrich is expected to provide remarks. Senator William C. Smith, Jr., who recently returned from a deployment to Afghanistan with the U.S. Navy Reserves, will also speak at the tribute.
Keynote speaker Miller is the director of the Silver Spring Veterans Center, which serves more than 300 veterans each week. He was 19 when he suffered severe injuries and lost a leg in Vietnam on July 4, 1969. The former Marine earned his undergraduate degree from Frostburg State University and went on to earn masters degrees from George Washington University and Catholic University.
Chou Chou and the Imperial Palms Orchestra will provide a wide variety of big band, swing, jazz and pop favorites. Since the retirement of Doc Scantlin earlier this year, Chou Chou Scantlin has taken over as the orchestra's leader, as well as having her role as lead performer of the nationally known group.