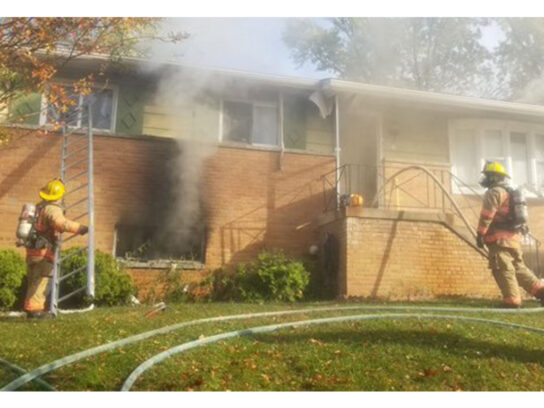 A family has been displaced due to a fire at their two level house in Veirs Mill Village, located in the 2900 block of Minden Road in Silver Spring.
Pete Piringer, the spokesperson of Montgomery County Fire and Rescue Service, tweeted that around 60 firefighters were dispatched to the scene before 9 a.m. on Tuesday.
Update – 3900blk Minden Rd, 2-level house; Cause, electrical in nature, sparks from electrical outlet fell on bed & ignited; Area of Origin, basement; Damage, >$50k; FFs rescued 1 dog; Displaced, 5 adults, 1 dog; BTW smoke alarms activated & closed door (pic) helped contain fire pic.twitter.com/VhRJRvP4c2

— Pete Piringer (@mcfrsPIO) November 5, 2019
Piringer said the firefighters rescued a dog from the house and that the five adults who occupied the house were all accounted for and were not injured. According to Piringer, the cause of the fire is "electrical in nature"; it started in the basement after sparks from an electrical outlet fell onto a bed and ignited.
Firefighters knocked down the bulk of the fire and Piringer noted that the closed door in the bedroom helped contain the fire.
Piringer says it's estimated that the fire caused more than $50,000 worth of damage.