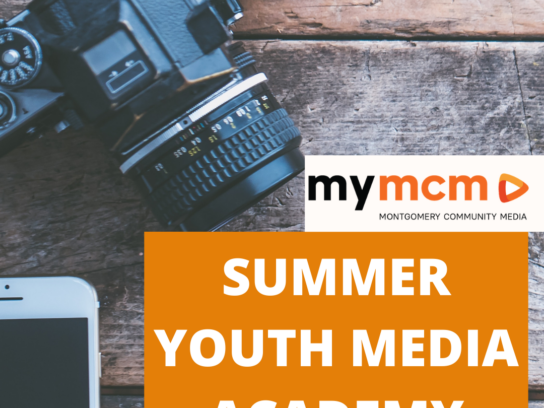 Applications are now open for the 2021 MCM Summer Youth Media Academy. Each 4-week session of this program will meet Monday-Friday from 3-5pm virtually via Zoom.
Youth ages 11-17 years-old learn the three stages of production through intensive field assignments using various free and low-cost editing and animation software for their desktop and mobile devices. Participants produce a podcast and short film, learn how to develop a web series and study the mechanics of photography.
MCM Summer Youth Media Academy Tuition is $400 for one 4-week session
For more information, email the Director of Education and Community Engagement, Dr. Khadijah Ali-Coleman at ece@mymcmedia.org
Frequently Asked Questions
Is the program in-person or virtual?
The program is virtual.
Where do I sign up?
There is an application process. You can apply here or here.
How soon will I find out if I am accepted?
Youth will be notified within a week if they are accepted. Those who are accepted must let us know within two weeks of acceptance if they plan to participate. They must register to reserve their space.
Is the application process competitive? How many spots are there?
There are 10 slots available per session* Small class size allows us to engage more fully with the youth participants and offer more one-on-one interaction. We want to keep our staff to student ratio low.
What are the session dates?
Session I: June 21-July 16
Session II: July 19-August 13
What will my child be doing during the program?
Media Skills Taught: Podcasting, Short Filmmaking with a Smartphone, Web series development and Photography
Leadership development, teamwork and time management skills are built along the way!
Apply for the MCM Summer Youth Media Program today! Click here to apply.