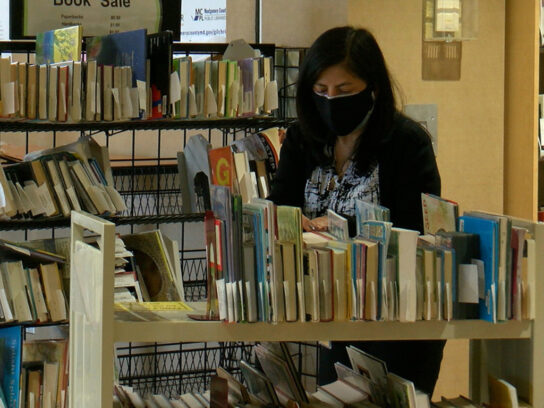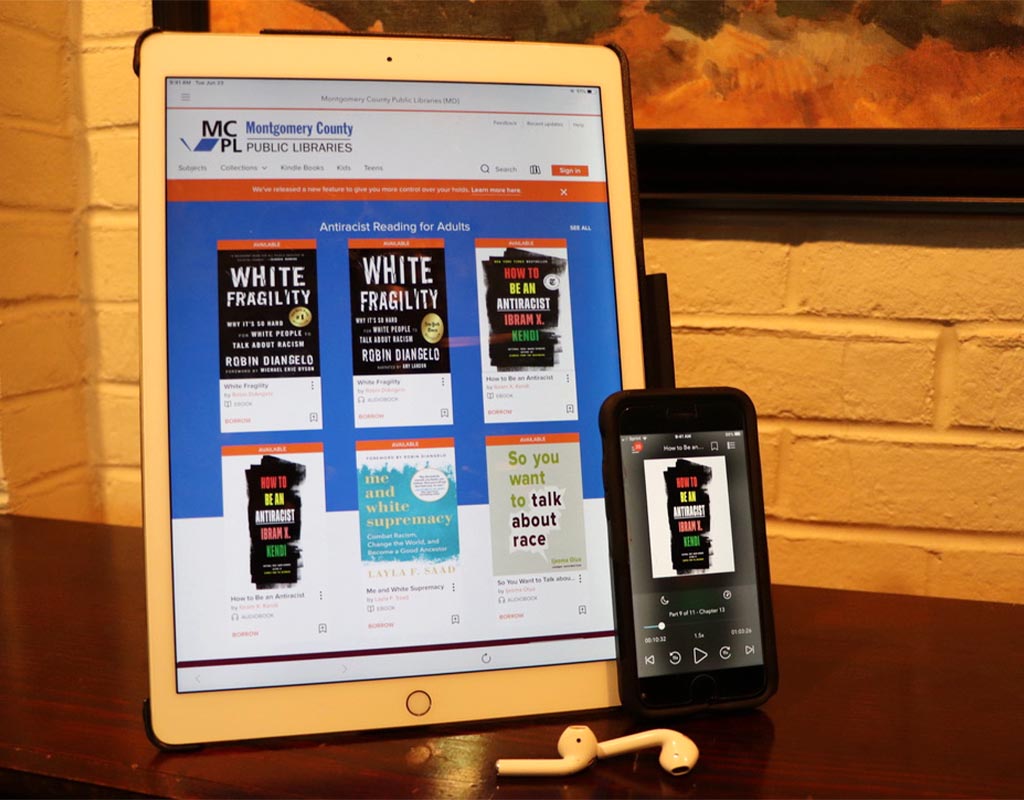 As more people get the coronavirus vaccine, life is beginning to resemble a "new normal" — children are returning to classrooms, people are eating outside, and recreation centers have reopened to a limited amount of patrons. Although restrictions are loosening, library buildings in Montgomery County remain mostly closed and it's unclear when the facilities will reopen.
Anita Vassallo, director of Montgomery County Public Libraries, spoke to MyMCM about what library staff members experienced the last year.
"The libraries that we closed back in back in early March last year are not going to be the libraries that we reopen this year," Vassallo said.
Vassallo said everything changed last March when MCPL learned that their in-person operations had to close on March 16, 2020.
"We immediately pivoted to ramping up our digital offerings and our online programming," Vassallo recalled. MCPL allowed people to sign up for a digital library card and used more of its funds to buy materials for its digital libraries like Overdrive, Libby, and Hoopla. Cardholders were also granted access to thousands of digital newspapers and magazines.
Librarians and staff members had to quickly learn how to become video producers and discussion moderators for virtual events.
Since July, the library has been allowing people to schedule times to pick up books in person through its holds-to-go program. But they've continued offering hundreds of digital events each month, including Councilmember Will Jawando's weekly virtual story times which have featured big named guests from Ibram X. Kendi—author of "How to Be an Antiracist" and "Antiracist Baby"—to Olympic Gold Medal swimmer Katie Ledecky—a Bethesda native.
https://www.instagram.com/p/CBV1sDJh1E3/
Jawando, who serves as the lead councilmember for libraries, said in an interview with MyMCM that he's done about 90 virtual story time episodes. The pace of the show was faster at the start of the pandemic when children were out of school and parents were adjusting to parenting and working from home, but now he averages one new episode a week. He's enjoyed doing the virtual story times so much that he plans to continue the tradition throughout his term.
Montgomery County Libraries Work to Address Inequities, Digital Divide During Pandemic
Jawando says he's worked to preserve the budget for library materials, making sure there aren't financial cuts that could affect the county libraries.
"When [library buildings] reopen they're going to be even a bigger part of our recovery," Jawando said. He said libraries are "community hubs" which serve several needs for community members—helping with early childhood education, providing wifi and computer access to those in need and helping residents find employment opportunities.
"It's a big loss when [libraries are] not at full capacity," Jawando said.
Vassallo said MCPL staff members were well aware of inequities for community members before coronavirus, "but the pandemic of course brought it home." Still, MCPL staff members have been working to improve equity in the county during the pandemic.
MCPL has provided free books for children at MCPS meal distribution sites. Although people haven't been able to use library computers, MCPL has worked to address the digital divide by offering free wifi outside 10 of its branches.
They are also lending 250 Mobile hotspots and forgave nearly $700,000 worth of late charges thanks to their "fine free" program.
Vassallo said MCPL is continuing to work on a phased reopening plan and has been having discussions with County Health Officer Dr. Travis Gayles and Office of Emergency and Homeland Security Director Dr. Early Stoddard about what safely reopening "looks like."
"We see a lot of opportunity as we constitute our services and begin again to welcome people into our buildings," Vassallo said.
MCPL does not yet have a date for when they will loosen more restrictions and open their buildings for more than the "holds to go" program.