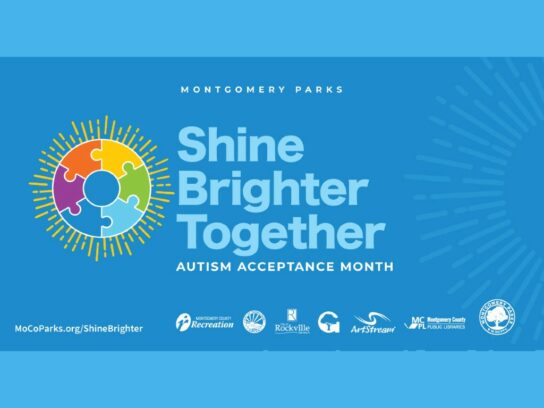 The Maryland Board of Education officially recognized April as National Autism Awareness Month. This year World Autism Awareness Day is on Saturday, April 2.
Montgomery County Public Schools tweeted about how MCPS supports the autism community. A memorandum, written by Superintendent of Schools Monifa B. McKnight, states this acknowledgment will "make the community more knowledgeable about the strengths of people with autism."
"Montgomery County Public Schools partners with families, schools, and the community in the interest of ensuring that people with autism are accepted as valued members of Montgomery County," McKnight said.
One of this month's activities includes painting a community mural during Montgomery Parks' "Shine Brighter Together" celebration. The event at Wheaton Regional Park on April 23, aims to promote diversity, inclusion, and acceptance as community members paint and participate in other fun activities, according to the Montgomery Parks website.
Have you thought about this? pic.twitter.com/bDMBufBbFE

— Dr E 🏴󠁧󠁢󠁷󠁬󠁳󠁿⭐️🎗#AutismAcceptance (@draevans) March 28, 2022