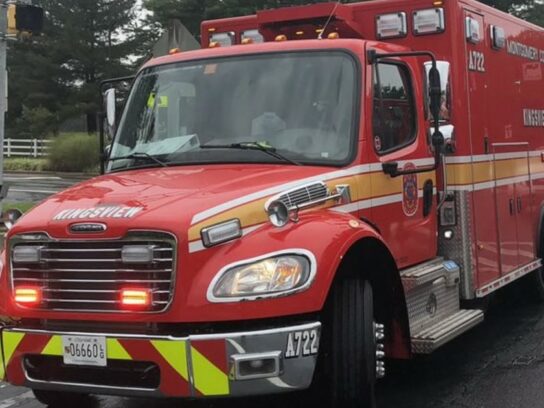 Gustavo Santos Campos, 49, of Silver Spring was arrested and charged with criminally negligent manslaughter, negligent driving and failure to control speed in connection with a fatal collision in Kensington that occurred more than four months ago on Nov. 16, 2021, Montgomery County Police announced March 30.
According to police, at about 3:50 p.m on Nov. 16, 2021, a collision occurred involving two vehicles at the intersection of Northbound Connecticut Avenue and Franklin Street.
An investigation showed that a black 2007 Toyota 4Runner was being driven east on Franklin Street, and a blue 2006 Toyota Tacoma was being driven by Santos Campos north on Connecticut Avenue. The 4Runner attempted to cross Connecticut Avenue and struck the Tacoma, causing it to roll over, police said.
The driver and passenger of the 4Runner had to be extricated by Montgomery County Fire and Rescue Services personnel. They were both taken to the hospital, and the day after the crash, passenger Michaele Anne Belford, 72, of Kensington, succumbed to her injuries while in the hospital. Santos Campos also was taken to the hospital.
Related Post