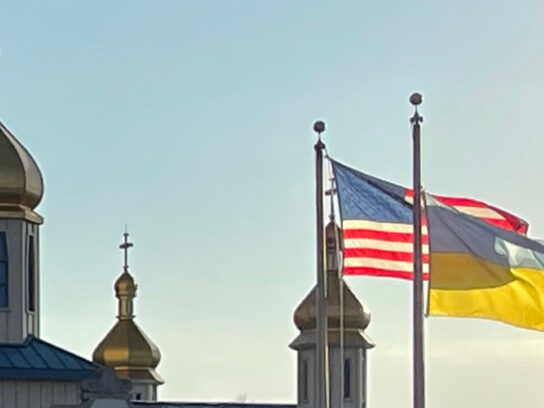 "Montgomery County stands with the Ukrainian people," declared Council President Gabe Albornoz during his Monday press briefing.
The council "stands ready" to help any Ukrainians that come to Montgomery County with services and programs, he said.
"All of us, if you think about it, are refugees in some way," he said.
In an interview with My MCM Monday, U.S. Rep. Jamie Raskin called Russia's brutal attempt to take over Ukraine "a nightmare." He added, " The pro-Democratic world has been galvanized to stand up against [Russian President Vladimir] Putin."
Raskin called the war a battle between democracy and autocracy. "Putin would take us back to a very antique way of business" in which large countries could just walk over smaller ones," Raskin said, adding, "We obviously can't allow this."
There has been "a tremendous mobility around the world to isolate Putin and Russia" and turn it into a pariah country, the Congressman from Maryland's 8th District said.
The tough economic sanctions leveled against Putin and Russia are, in part, a way to isolate them. "We'll see how that works," Raskin said, adding that he expects Congress to intensify the sanctions and specifically go after material possessions of Putin and relatives of his and other Russian leaders next week.