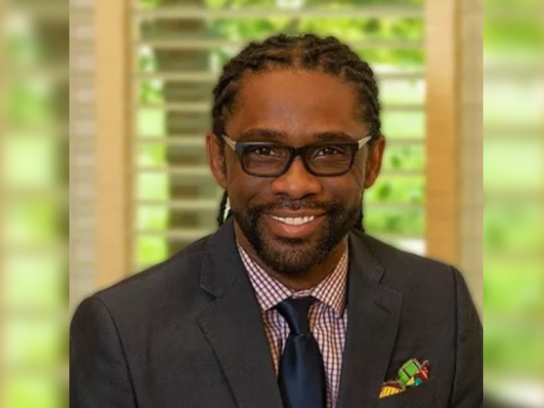 For the second time in two months, James Allrich, Argyle Middle School principal, received high honors. On Thursday, he was named the Maryland Association of Secondary School  Principal of the Year.
Earlier this year, he was named the 2022 recipient of the Dr. Edward Shirley Award for Excellence in Educational Administration and Supervision from the  Montgomery County Association of Administrators and Principals.
After winning the MDASSP award, Allrich tweeted, "This award comes as a result of great coaching, a great staff and great family support. I am humbled and thankful."
The association recognizes Maryland middle and high school principals who provide high-quality learning opportunities for students as well as demonstrates exemplary contributions to the profession. Three finalists from all the state winners will vie for National Principal of the Year.
Allrich has worked for Montgomery County Public Schools for 21 years in various roles. He has served as a math teacher, a staff development teacher and administrator. In 2015, he was appointed principal at Argyle, a magnet school in Silver Spring with more than 1,000 students and 100 staff members.
I am so grateful to be named the @mdmassp Principal of the Year 2023. This award comes as a result of great coaching, a great staff and great family support. I am humbled and thankful. @MCPS @ArgyleMagnetMS pic.twitter.com/sFeZ9P77vG

— James Allrich (@ArgylePrincipal) May 19, 2022
Related Post
Argyle Middle School Principal Selected as 2022 Shirley Award Recipient