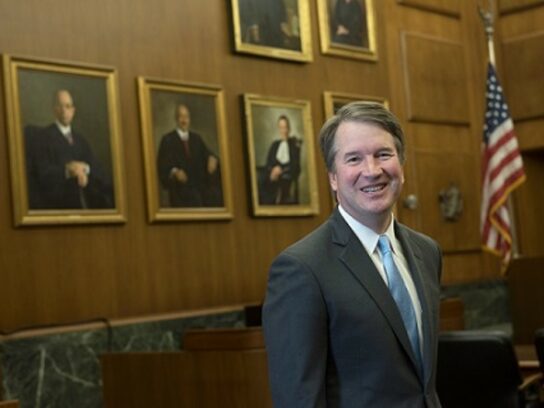 An armed man from California was arrested early Wednesday morning near Justice Brett Kavanaugh's home in Montgomery County, as first reported by the Washington Post.
"At approximately 1:50 a.m. today, a man was arrested near Justice Kavanaugh's residence. The man was armed and made threats against Justice Kavanaugh. He was transported to Montgomery County Police 2nd District," Patricia McCabe, a public information officer for the Supreme Court of the United States, told MyMCM in an email.
Gov. Larry Hogan thanked the US Marshals Service and Montgomery County Police for their quick response in apprehending the suspect.
"The heightened security at the homes of the justices began after a request Governor Youngkin and I made to Attorney General Garland last month. We will continue to partner with both federal and local law enforcement officials to help ensure these residential areas are secure," Hogan said in a statement.