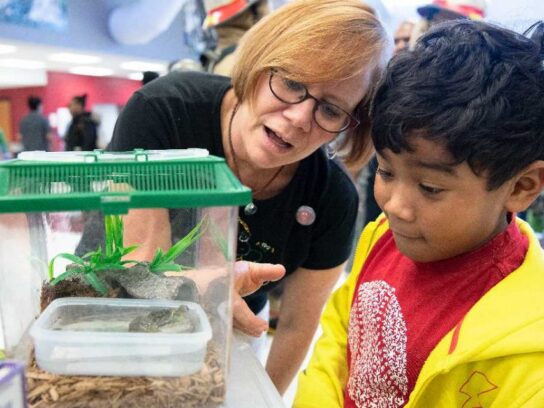 Montgomery County Public Schools (MCPS) will host a STEAM festival Saturday which will bring students and educators together to learn about science, technology, engineering, art and math. 
The festival will take place at Northwood High School in Silver Spring from 10 a.m. to 1 p.m. MCPS staff and educational partners will showcase opportunities for students to engage with STEAM programming through hands-on activities and demonstrations.
The free event is open to all MCPS families and students of all ages. It is one of many activities across Maryland that celebrate the statewide STEM Festival, which began on Oct. 14 and will run through Nov. 14. 
The STEAM festival will welcome keynote speaker Tina Williams-Koroma, who founded two different cybersecurity and technology companies that aid businesses and organizations with security and consulting. Williams-Koroma will speak to attendees at 11 a.m.
Other participating groups include science-based clubs from Sherwood High School, Wheaton High School and Montgomery Blair High School. Representatives from NASA, Montgomery County Public Libraries and other organizations will also attend.