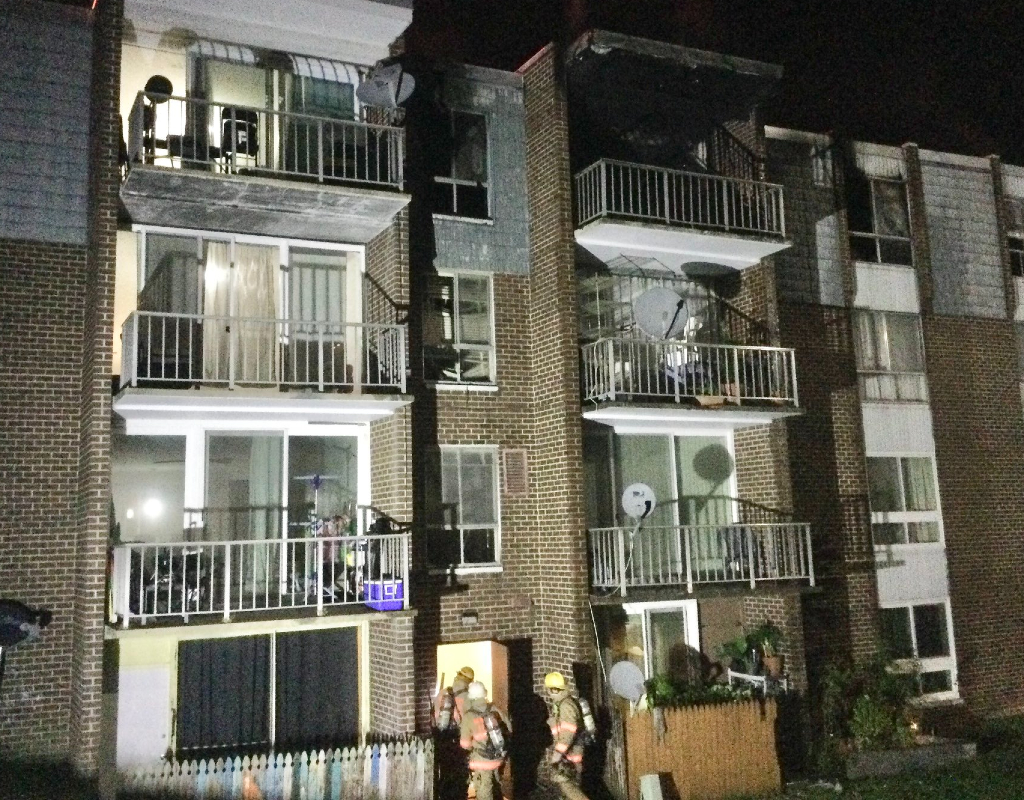 Aspen Hill Condos Fire Leaves Woman In Critical Condition; Some Residents Displaced
Several residents at the Grand Bell II Condominiums in Aspen Hill are displaced after a fire on Tuesday night, according to Montgomery County Fire and Rescue Service (MCFRS) officials. The blaze also left one woman in critical condition.
MCFRS says firefighters arrived at condos located on the 3900 block of Bel Pre Road around 10:00 p.m. to find a blaze coming from a unit on the top floor of the building. Rescue crews initially transported at least two residents to a nearby hospital. According to authorities, an adult woman suffers from life-threatening injuries and remains in the hospital.
MCFRS officials say the woman was found unresponsive in the bedroom of the unit that was on fire.
The origin and cause of the fire remain under investigation.
2-Alarm residential buildings fire at Grand Bel II Condos in Aspen Hill, several injuries, some residents displaced

— Pete Piringer (@mcfrsPIO) September 8, 2021