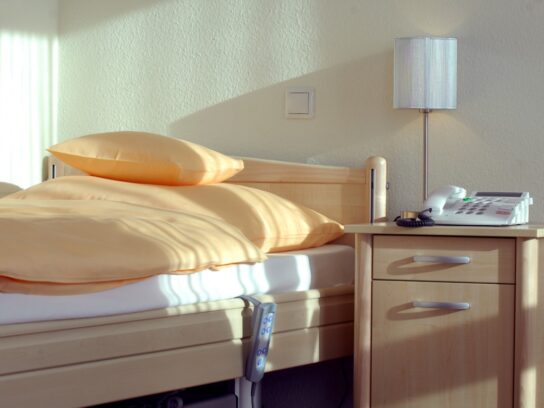 State officials have visited at least 14 long-term care facilities in Montgomery County, County Health Officer and Chief of Public Health Services Dr. Travis Gayles explained at a council meeting Thursday.  
Gayles said nine facilities have been visited by state infection control consultants, and at least two have been visited by state action teams just for nursing homes. The action teams also went to at least three assisted living homes/homes for those with developmental disabilities.
A COVID-19 outbreak at a nursing home takes just one positive case. 1,000 residents have tested positive, with 215 deaths, and 512 staff members have tested positive with two deaths. There are 303 long-term care facilities in Montgomery County, according to a statement from the county.
On April 29, Gov. Larry Hogan announced an executive order requiring all Maryland nursing home residents and staff to be tested for COVID-19, regardless of outbreaks or symptoms. Councilmember Gabe Albornoz voiced his concerns about slow pace and lack of staffing. He acknowledged that relatively few visits have been made compared to the number of long-term care facilities in the county, and said that while action teams are important, they aren't able to keep up with outbreaks or make preemptive visits. 
"I think it's important for our public to understand that [this] is an issue," Albornoz said. 
"The pace at which we can address because of those challenges from an infrastructure perspective is compromised, and the governor's push… was an important pronouncement, but it's not backed up by the capacity internally to have the staff to actually meet that policy." 
Gayles said the county is pushing for more options in order to speed up testing at long-term care facilities. He said a new mobile testing initiative is likely to start at the beginning of next week. The mobile test site would do rapid response testing at virus hotspots or within vulnerable populations.
Watch the council session here: