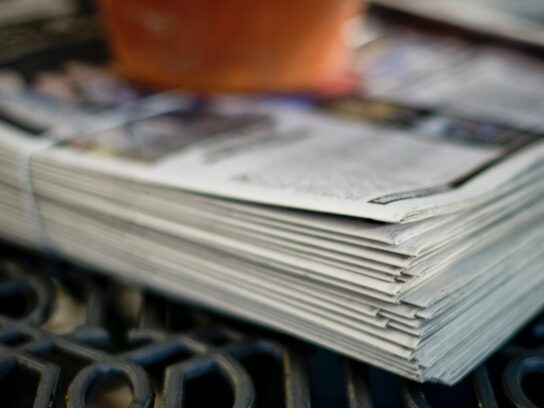 Trust Falls!, an online forum on the state of news in a polarized world that was created by journalism students at Bethesda-Chevy Chase High School, features an array of national journalists, including Brian Stelter of CNN, Juan Williams of Fox News, print reporters from the Washington Post and New York Times and college professors.
The Feb. 23-25 program is a culmination of work and discussions by students in David Lopilato's journalism class. Besides speakers, there will be workshops and breakout rooms for students from across the country.
Trust Falls! A Forum on America's Falling Out with Mass Media is "so important, especially now," explained Raemi Charles, a senior. "We are recovering now from a president that was arguably incredibly divisive," and as a result the country is "extremely divided," she said.
"This is an opportunity to connect" and hold conversations with people who disagree, live in different parts of the country, depend on different news sources and are of all ages, she said.
According to Senior Sonali Hettipola, young people today are "more passionate" about what is going on in the world. "We are the ones that will be going into this new generation and life," she said. "I feel like this generation, and people real close to me, have a lot to say."
These students read and listen to the national news and spend time on media. It is important to follow up on questionable things on social media by checking out the more serious news outlets, said Senior Tilly Sandmeyer.
B-CC classmates Kelsea Petersen, Derya Taspinar and Sammer Hajhamad talked to MyMCM about the news and the world around them.