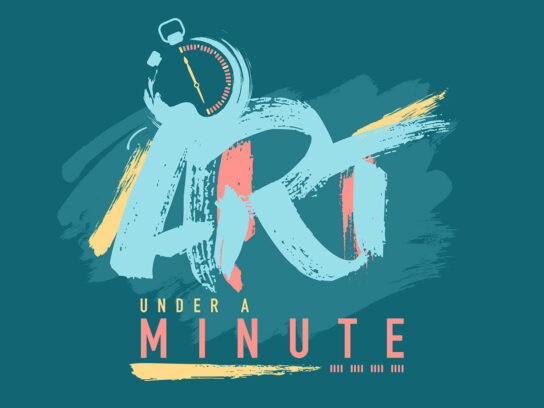 In the fall of 2020, Kennedy Center Theater for Young Audiences put out a call to young artists, ages 16-25. The asked youth to create short-form videos designed for a project called Art Under a Minute. These videos were to be  "brain breaks" – moments to interact and shift our thinking. The video makers who were selected were given seed money to create the videos which were released this week. One of the selected media makers was Khari Dawson, a homeschooled participant in the Montgomery Community Media (MCM) Youth Media Academy. Dawson participated in the fall semester of the program and is currently enrolled in the Winter/Spring semester of the 8-week program for youth aged 13-17 years-old. 
Dawson, 17, submitted her video idea to the Kennedy Center after creating a treatment for her idea during the MCM Youth Media Academy course Producing Your TV/Web Series last fall. She had just finished serving as writer and producer of the first season of MCM Youth Media Academy's tv/web series ArtsEnPower. Her piece for Kennedy Center's Art is called We Are Ghosts.
We Are Ghosts is a 45-second vignette that stars Dawson's friends Dejah Holcomb, Dainicia Bentham, Victoria Davies, and Jade Barnes. It is narrated by Gabrielle Vincent and is directed, written, produced, and scored by Dawson. 
"The best part of the experience was getting to share it with my friends," Dawson said.
Check out Dawson's work above and if you are inspired to create your own, the Kennedy Center asks you to post your creation on Instagram or Facebook and tag them at @kencentya. You can check out the other winning videos by clicking here.
The MCM Youth Media Academy is an out-of-school time program that offers media instruction and leadership training to youth aged 13-17 years-old. Taught by Montgomery Community Media professionals, using an Advancing Youth Development (AYD) framework, MCM Youth Media Academy is designed to engage youth in quality media instruction tailored to their age group. To learn more about the upcoming MCM Summer Youth Media Academy, click here.