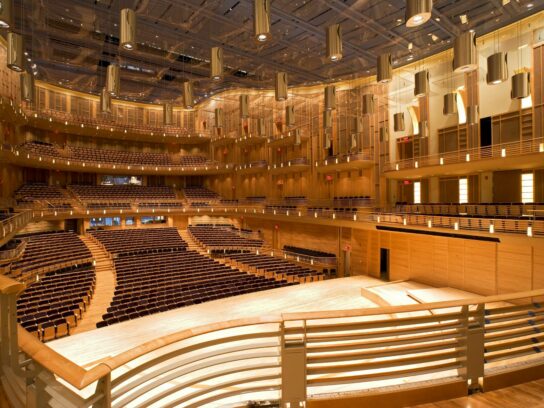 The Baltimore Symphony Orchestra opted to move its performances scheduled at the Music Center at Strathmore Music Center in North Bethesda to Baltimore due to a labor dispute.
"The BSO's change in venue locations was made to support efforts by Strathmore and I.A.T.S.E. Local 868, the union that represents Strathmore's Ticket Office employees, to resolve their labor negotiations," BSO explained in a news release. The change also was designed to give both BSO and Strathmore more time to finish an annual license agreement for the 2021-2022 performances at Strathmore with BSO's collectively bargained agreements with its musicians and stagehands.
The concerts scheduled for the evenings of Sept. 25 and Oct. 2 now will be held at the Joseph Meyerhoff Symphony Hall back in Baltimore. Anyone with tickets to the Strathmore events can get comparable seating and either free parking or complimentary motorcoach transportation from Montgomery County. They also can ask to exchange their tickets for another available performance in Baltimore.
BSO Vice President and COO Tonya McBride Robles addressed the "difficult" labor negotiations and said in the news release, "[W]e have worked diligently to manage relationships with the collectively bargained units within our BSO family, including our musicians and stagehands. While a difficult decision, moving a few performances from Strathmore ensures we can successfully open the subscription season without putting our musicians and crew in a position of deciding whether to cross a picket line."
The BSO has performed at the Music Center at Strathmore since 2005.