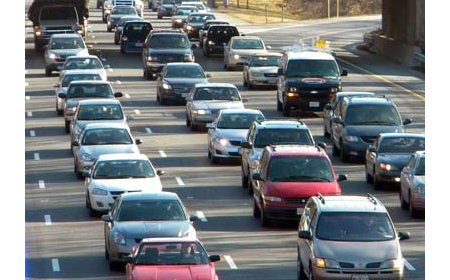 A truck carrying more than 4,000 lbs of beer cans hit a guard rail, causing thousands of empty beer cans to spill across I-495 early Sunday morning, Maryland State Police said. No beer was lost in the accident near the University Boulevard exit in Silver Spring, a spokesman said.
Snyder said the cans were being transported possibly to be recycled.
Around 4 am on Sunday, a motorist cut off the truck, which sent it through a guard rail and into the woods. The truck overturned, scattering the cans, said Ron Snyder, an MSP spokesman.
The truck driver was treated and released from a hospital, Snyder said.
Two lanes on the I-495 Outer Loop were closed due to the accident, but reopened around 10:30 a.m. Sunday morning.