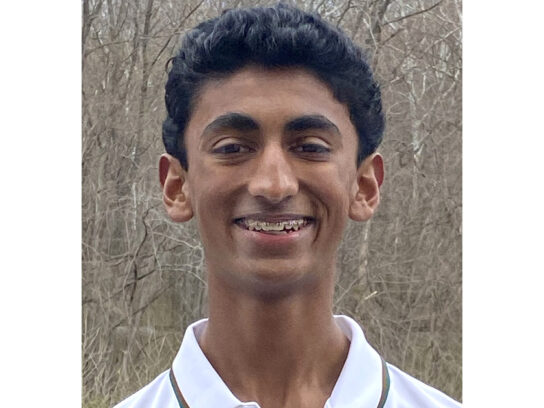 Vikram Reddy, an eighth grader at Robert Frost Middle School in Rockville, is one of 234 spellers competing in the 2022 Scripps National Spelling Bee. He is the only speller from Montgomery County.
The 14-year-old likes to play tennis competitively. He also plays the bass and has written several short stories for competition. His favorite athlete is tennis great Roger Federer, and his favorite subject in school is history.
Reddy, who is contestant 99, also enjoys playing video games.
The spelling bee begins May 31. Those who don't miss their words go on to the quarterfinals, semifinals and the finals on June 2. The semifinals and finals will be televised on ION and Bounce and are being hosted by lifelong children's literacy advocate LaVar Burton.
The competition returns to the Gaylord National Resort and Convention Center.
New this year is Bee Week opportunities designed to ignite the curiosity of participants. Spellers can participate in STEM and arts workshops and be part of a group mural-painting opportunity, Minecraft coding academy, coding virtual reality camp, creative writing workshop, tours of D.C. and a book-based team challenge.