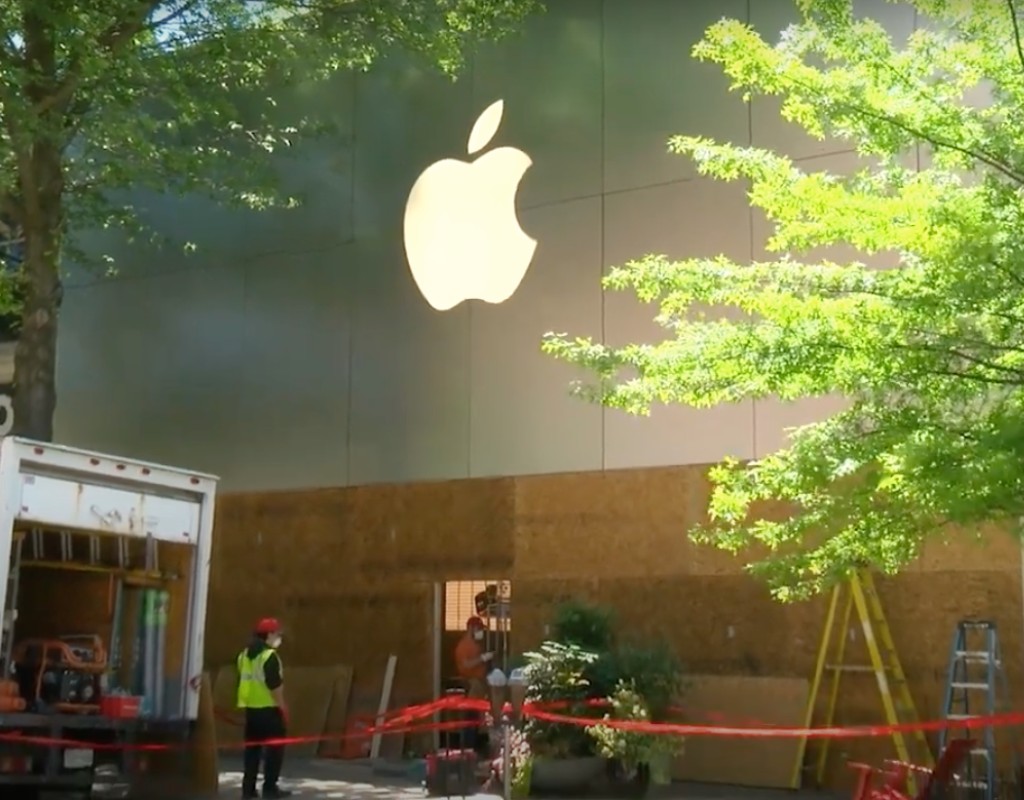 Bethesda Apple Store Boards Up in Wake of Break-Ins
The Apple Store in Bethesda Row had boarded up in the wake of break-ins across the country and in preparation for Tuesday's planned protest in Bethesda.. 
Protests against police brutality and pro-Black Lives Matter continue, as people say the names of George Floyd, Breonna Taylor and other black Americans who have been killed by police. Many protests are peaceful, however some have led to store break-ins and looting, including in Apple Stores.