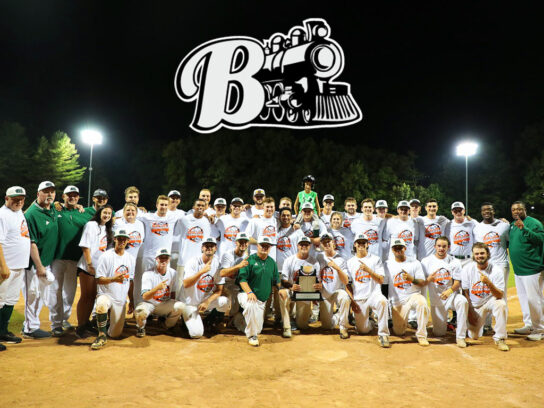 Bethesda Big Train Base Ball will be returning this month, but not to the baseball diamond.
In order to stay connected with fans and the community, the organization is launching the virtual Big Train Base Ball & Holiday Auction this week.
Streamed on bigtrain.tv, Bethesda Community Base Ball Club will be hosting four one-hour specials on Sunday nights at 7 p.m. Nov. 15, 22, 29, and Dec. 6. Each night will have a featured speaker at the event.
On Nov. 15, ESPN's Tim Kurkjian will discuss the 2020 MLB season and World Series. Hank Thomas will talk about the life of his grandfather, Walter Johnson, on Nov. 22. On Nov. 29, USA Today sports columnist Christine Brennan, best selling author Kitty Kelley, and Big Train's own Peggy Engel discuss the topic "Women love baseball. How can baseball love them back?" On Dec. 6, Maury Povich will talk about his father Shirley Povich, for whom Bethesda Big Train's ballpark is named.
In addition to the virtual events, there will be weekly auctions held for baseball memorabilia, family takeout food from local restaurants, fun baseball experiences, and more. The first auction begins Thursday, Nov. 12 at 5 p.m and each auction will stay open until 10 p.m. on the next Wednesday night.
"Our hope is that we are able to play the Ripken Collegiate Baseball League schedule in 2021 and be able to bring the fun back to Shirley Povich Field after this horrible year," said Bruce Adams, president and co-founder of the organization. "We are going to dedicate the season to the doctors, nurses, first responders, grocery store clerks, and others who helped us through all this."
More information on the Big Train Base Ball & Holiday Auction can be found on the organization's website, bigtrain.org.