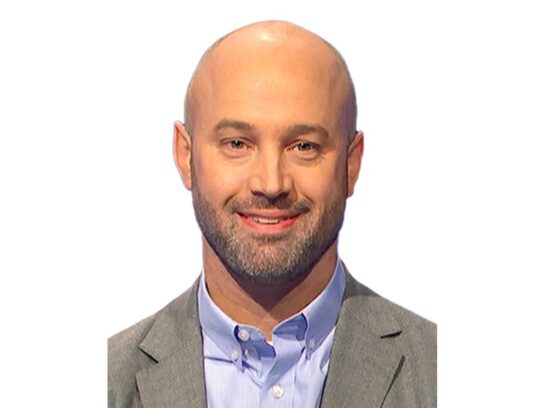 UPDATE  June 29, 9 a,m.
Joe Feldmann was in third place going into Final Jeopardy Tuesday night, but only $400 behind the leader. All three contestants incorrectly guessed the last question, and the Bethesda resident ended in second place, only $200 behind the winner. He ran the Never Won an Emmy category, answering all five questions correctly.
____________________________________
Joe Feldmann of Bethesda is going for three wins a row Tuesday after winning  Jeopardy! the previous two nights.
Feldmann, a director at Capital One Bank, correctly answered Final Jeopardy both times upping his winnings to a total of $45,000. You can watch Tuesday's episode on ABC7 to see if he continues his winning ways.
The University of Maryland graduate with a Bachelor's degree in economics was ahead going into Final Jeopardy both nights.
On Monday night, he told viewers that he, his brother and his mother all attended college at the same time.
Help. pic.twitter.com/OZyySFFSPh

— Jeopardy! (@Jeopardy) June 28, 2022
Excited about my friend and teammate Joe Feldmann returning as @Jeopardy champion tonight. You have been winning since HS (east regional), @SOUL_Programs and now Jeopardy. Keep it up champ 🏀😎🤓 pic.twitter.com/286KFBbUlw

— Vernon Williams (@drVTW) June 27, 2022