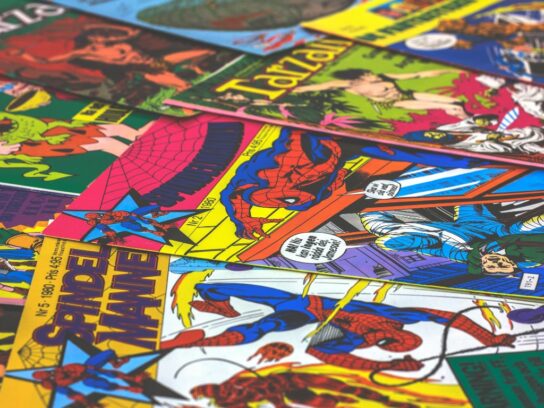 Las bibliotecas del condado de Montgomery ofrecerán dos talleres virtuales, uno para personas mayores de 10 años de edad y el segundo para personas mayores de 50 años, para que aprendan a ilustrar los libros de historietas.
This month: @MCPL_Libraries is offering two free virtual Mini-Comic Book workshops, one geared to ages 10+ and the other to those 50+. The workshops will be facilitated by cartoonist, illustrator and animator, Leila Cabib. Register ➡️💻https://t.co/MxA9fhbqM6 pic.twitter.com/KITeq8OJC0

— Montgomery County MD (@MontgomeryCoMD) August 5, 2021
Los eventos se llevarán a cabo bajo la dirección de la caricaturista, ilustradora y animadora Leila Cabib, según a un comunicado de prensa del condado Montgomery. Cabib, quien es conocida por su trabajo presentado su arte en periódicos, revistas, libros, televisión y un museo ambiental, ha escrito y ilustrado dos tiras cómicas reconocidas nacionalmente, según a su biografía.
Ella también enseña caricatura y dibujos animados en las escuelas de Maryland, colabora en el consejo de las artes del estado de Maryland y el consejo de las artes y humanidades del condado de Montgomery.
Los asistentes deberán registrar para el evento y usar sus propios suministros.
Los talleres son fundados en parte por una beca de proyecto cultural de Wheaton del consejo de artes y humanidades del condado. Los talleres también tendrán un máximo de 20 participantes.
El primer taller para mayores de 10 años será en el 17 de agosto entre las 10 a.m. hasta las 11 a.m. El segundo taller para las personas mayores de 50 será en el 19 de agosto, entre las 10 a.m. hasta las 11 a.m.
Para registrar a los eventos o tener más información, puede visitar el sitio web de MCPL.