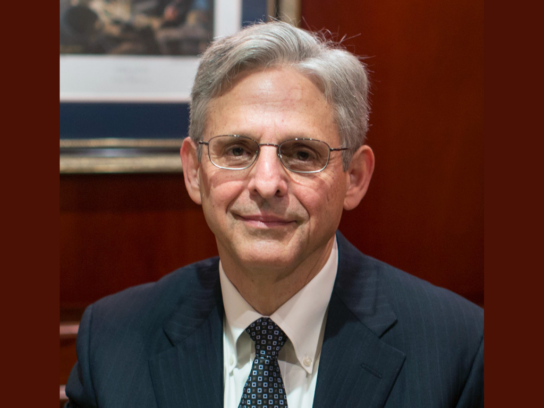 President-elect Joe Biden has tapped Judge Merrick Garland, a Bethesda resident who serves on the U.S. Court of Appeals for the District of Columbia, to be his attorney general.
The nomination was announced Thursday morning, alongside those for three other senior Justice Department posts.
"They will restore the independence of the department so it serves the interests of the people not a presidency, rebuild public trust in the rule of law, and work tirelessly to ensure a more fair and equitable justice system," Biden said of his picks in a statement.
Garland, 68, held senior roles in the department during the 1980s and 90s. He led the prosecution of the 1995 Oklahoma City bombing and the investigation into Ted Kaczynski, known as the "Unabomber."
But the judge is best known for his nomination to the Supreme Court by President Barack Obama in 2016 that was blocked by Senate Republicans.
GOP lawmaker Lindsey Graham of South Carolina has already expressed support for Biden's attorney general pick, calling Garland "a man of great character, integrity and tremendous competency in the law" in a tweet Wednesday.
Democrats winning both of Georgia's Senate runoffs — and control of Congress' upper chamber — on Tuesday bolsters the chances of the body confirming Garland, nearly five years after his Supreme Court candidacy was denied.
If confirmed, Garland will be forced to confront an array of issues, from inheriting a department that's become highly politicized to addressing increased calls for civil rights reform.