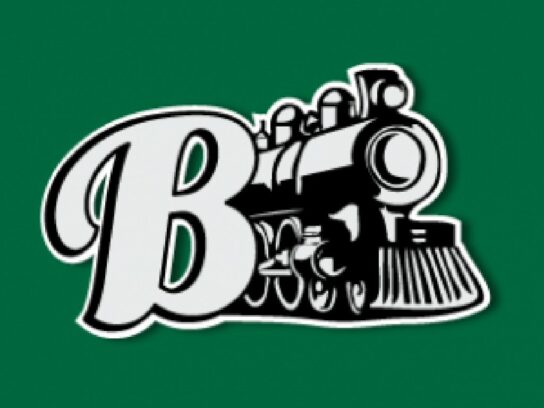 Don't feel like paying higher prices for tickets, parking and concessions? Or driving for 45 minutes to an hour to see the Washington Nationals or Baltimore Orioles play? Big Train baseball league could be just the thing for you. It's professional caliber baseball at minor league prices and it's right here in Montgomery County.
The Bethesda Big Train is getting ready to launch its bid for a sixth straight Cal Ripken Collegiate Baseball League championship. Some of the nation's top college players arrive this weekend for a pair of exhibition games at Shirley Povich Field. The Big Train wooden bat baseball team has consistently ranked among the nation's top teams in all of summer college baseball. 17 Big Train alumni have made it to the major leagues.
"We offer small town charm and big league talent," explains Big Train founder Bruce Adams. "We have provided local baseball fans affordable family fun right near home since 1999." This season, in addition to championship baseball, fans at Big Train games will explore the World of Montgomery this summer as Big Train celebrates Montgomery County's rich diversity on the 75th anniversary of Jackie Robinson's major league debut.
The World of Montgomery lineup includes the June 12 Juneteenth Classic, June 25 Sister Cities Night, June 30 Pride Night, July 6 exhibition game with the Native American National Baseball Team, Jewish Baseball Heritage Night on July 7, and a Tribute to Latin Baseball July 9. Giveaways include t-shirts on June 7, 12, and 18, as well as seat cushions on Seniors Night June 14, a hand fan with a Pride flag on Pride Night June 30, and a Big Train reusable grocery bag on Fan Appreciation Night July 21.
"We are so proud to be able to give our community an opportunity to be together again after these last two difficult years," said Adams. "Every kid deserves a great summer, and  Big Train baseball is here to make that possible with ballgames, camps, and picnics for area kids."
For more information about Bethesda Big Train baseball at Shirley Povich Field, go to www.bigtrain.org. Purchasing tickets in advance is recommended as several of the early games are nearly sold out. Tickets are $10 each. Gates open at 6 p.m. with first pitch at 7 p.m.
Shirley Povich Field is located in Cabin John Regional Park near Westfield Montgomery mall at 10600 Westlake Drive in Rockville.