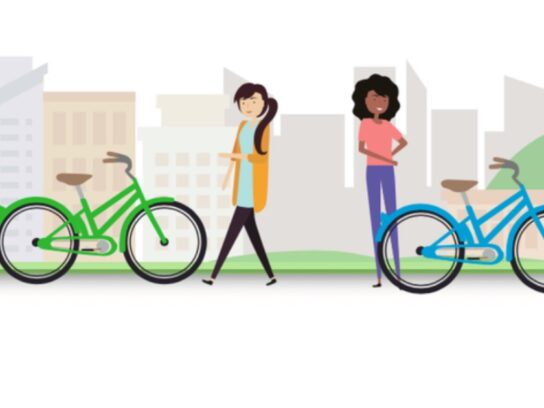 BikeMatchMoco is a new program that helps connect people throughout Montgomery County who have a bike to donate with people who need one. Although more than 300 requests have been made, only 40 bikes have been donated so far.
The Montgomery County Department of Transportation says bicycles are vital for many people who have to get around amid the COVID-19 health crisis. Several residents are still in need of a bike for essential travel.
BikeMatchMoCo can only connect people and bikes for those who either work or live in Montgomery County according to commuter services officials.
According to the MCDOT website, guidelines include:
Only offer bikes that are in a ready-to-ride condition. Some donors have found their bike needs minor repairs to make it road-worthy. If your bike needs repairs you cannot perform, 

here is a list of bike shops that are open and offering repair services

.

If you are offering a bike, for sanitary purposes, clean the bike thoroughly before hand-off (handlebars, gear shifters, seat, etc.) with soap and water or with another CDC-recommended disinfectant (see CDC Guidelines here: 

https://www.cdc.gov/coronavirus/2019-ncov/prevent-getting-sick/disinfecting-your-home.html

).

Bike recipients should feel free to bring along disinfectant wipes or other cleaning agents.

Both persons offering and receiving bikes will be expected to participate in an outdoor, no-contact exchange in a public place observing physical distancing guidelines – preferably at one of the 

County Police-designated Exchange Zones

– and both parties should wear masks and gloves.

If you have a fever or cough or have been exposed to someone who has a fever or cough, please self-quarantine and refrain from participating.

For sanitary purposes, all bike exchanges are permanent. However, if you find you can no longer use a bike you have received, and it is still in good condition, you may sanitize it as indicated and donate the bike back for someone else to use.
*DYK* We've received 313 requests for bikes since the @MCDOTNow 's #BikeMatchMoCo program started and we've received 37 donated bikes.

Many @MontgomeryCoMD residents are still in need of a bike for essential travel.

To donate a bike= https://t.co/F4tLGxjV4G pic.twitter.com/iZPI9uIby6

— mococommuter (@mococommuter) August 6, 2020
See related posts below: