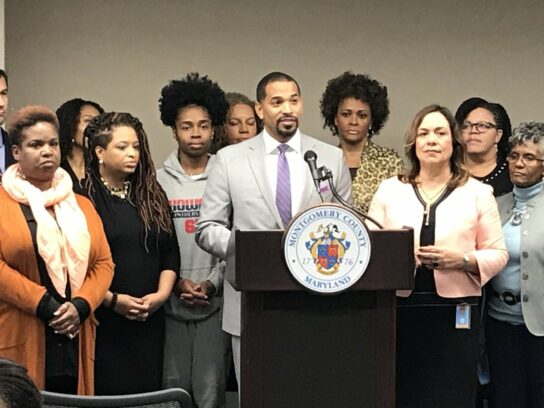 Montgomery County Councilmembers voted unanimously for Bill 30-19, the CROWN (Creating a Respectful and Open World for Natural Hair) Act, during a hearing on Tuesday.
The CROWN Act will prohibit discrimination against certain types of natural hairstyles, including braids, locks, Afros, curls and twists.
In addition, this bill will ensure that individuals who are discriminated against because of the appearance of their natural hair can seek a civil penalty up to $5,000 through the County's Office of Human Rights.
Officials say Montgomery County is the first county in the nation to pass the CROWN Act, and prevent discrimination based on hair.
Councilmember Will Jawando says colleagues in Annapolis are possibly considering implementing this legislation statewide.
Similar legislation has been signed into law in California. The bill has also recently passed both the New York Senate and the Assembly and has also been introduced in the state of New Jersey.
Councilmember Will Jawando and Council President Nancy Navarro are the lead sponsors of this bill, while Councilmembers Hans Riemer and Tom Hucker are co-sponsors.
Officials say the bill will go into effect within about 100 days.