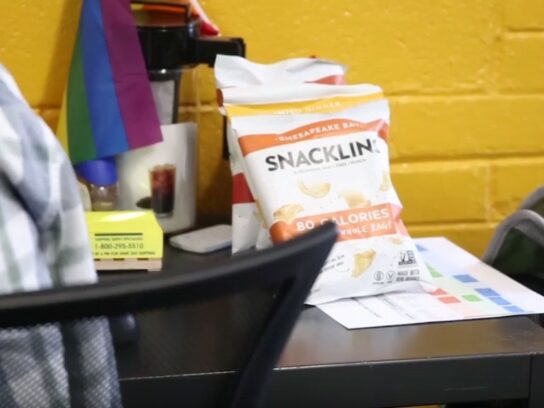 A Rockville-based company recently appeared on the popular show Shark Tank to pitch an investment in their snack-food product. Snacklins puffed chips are a healthy, crunchy snack made from yuca, mushrooms and onions. At 80 calories per one ounce bag they make a great alternative to almost any other packaged snack food.
Susan Kenedy spoke with Snacklins co-founder Samy Kobrosly for Cable County Montgomery's Made in Montgomery series.
Visit our PEG partner County Cable Montgomery to see more of their videos.
It started as a joke between friends, but after a deal from billionaire investor @markcuban on #SharkTank, the crew at @eatsnacklins is laughing all the way to the bank. @willjawando @MoCoCouncilMD

watch the entire story here: https://t.co/fke7oe9ve1 pic.twitter.com/p0cwxRSrYz

— susankenedy (@susankenedy) November 5, 2019
Here's a clip from Kobrosly's appearance on Shark Tank: