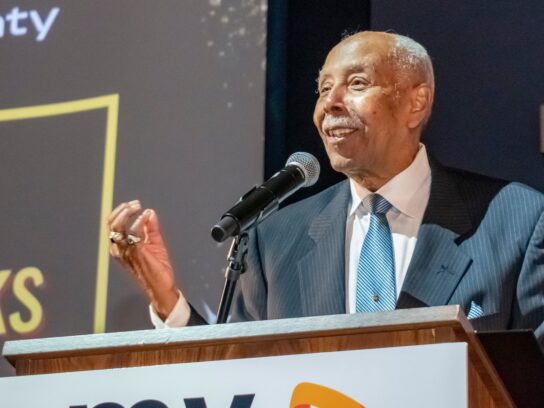 84-year-old Vernon Ricks lived through some of the seminal moments in Montgomery County's history. Last November, MyMCM honored Ricks, who serves on MCM's Board of Directors, with the Montgomery County Trailblazer Award.
To help honor Black History Month, MyMCM reporter Maryam Shazad sat down with Ricks in our Rockville studio to find out more about his life.
In his younger days, he was part of the well-known local Doo-wop group "The 4 Bel-Aires" until he gave up show business to work for Xerox.